Mark Lawrenson's Premier League predictions
Last updated on .From the section Football

BBC Sport football expert Mark Lawrenson is pitting his wits against a different guest pundit each week this season.
His opponent for the latest round of Premier League matches is comedian Omid Djalili.
Djalili, a lifelong Chelsea fan, is tipping the Blues to triumph at Carrow Road in what he thinks will be one of several high-scoring games on Saturday, although he feels Sunday's matches featuring teams at the top end of the table - Manchester City against Tottenham and Arsenal versus Manchester United - will be a lot tighter.
You can watch all of his predictions on Football Focus on BBC One (and this website) at 1215 GMT on Saturday.
| Predictions | Score | Lawro | Omid Djalili |
| --- | --- | --- | --- |
| Arsenal v Man Utd | x-x | 0-0 | 0-0 |
| Bolton v Liverpool | x-x | 0-2 | 0-3 |
| Everton v Blackburn | x-x | 2-0 | 1-2 |
| Fulham v Newcastle | x-x | 1-1 | 2-3 |
| Man City v Tottenham | x-x | 1-0 | 1-1 |
| Norwich v Chelsea | x-x | 1-1 | 1-3 |
| QPR v Wigan | x-x | 2-1 | 2-1 |
| Stoke v West Brom | x-x | 2-0 | 3-3 |
| Sunderland v Swansea | x-x | 2-0 | 3-2 |
| Wolves v Aston Villa | x-x | 2-1 | 1-1 |
A correct result is worth ONE point while a correct score earns THREE points.
Last week, Lawro got four results right, but no perfect scores, meaning his four points were beaten by darts legend Bobby George [9].
LAWRO'S PREDICTIONS
All kick-offs 1500 GMT unless stated
SATURDAY

Norwich v Chelsea (1245 GMT)
Gary Cahill has completed his move from Bolton and could make his Chelsea debut but this Blues team is still very much a work in progress, no doubt about that.
Not so long ago, when their results weren't great, people were sceptical whether Chelsea boss Andre Villas-Boas was going to be allowed to change things the way he wanted to but now he is going to be there until at least the end of the season, and probably a lot longer.
From Villas-Boas' point of view, he can look to build and perhaps change Chelsea into a more mobile team than they have been for the last 18 months.
I still think it will be an achievement for Chelsea to finish fourth this season - and I see it as a straight fight between them and Arsenal for fourth place.
And I don't see them picking up three points on Saturday, because Norwich have got great belief at home.
The Canaries keep coming up with impressive results and you know Carrow Road will be rocking for a big game like this.
Prediction: 1-1

Everton v Blackburn
Blackburn had an outstanding result last weekend to beat Fulham with 10 men. As I keep saying, every time I've seen them they have been in every game, have always had chances and have suffered very few heavy defeats.
They are dogged and determined and there is no question they are playing for their manager Steve Kean despite the stick he has been getting.
But this is an Everton team that could do with a bit of good news themselves at the moment after a few iffy performances, and a comfortable home win is definitely within them if they do find some form.
The other thing about Blackburn is whether defender Chris Samba plays after handing in a transfer request, because he is a very influential player for them.
I'm interested in seeing where Samba does end up if Rovers do sell him, because he is what I would describe as a really good 'head it, kick it, clear it' centre-back and I don't think he is great on the ball.
Tottenham are supposed to have their eye on him, but I'm not sure that a team which will be playing in the Champions League will want him, because what happens to players like him there is that they get singled out.
Opposing teams at the very top level would let him have the ball because there is as much chance of him passing the ball to the opposition as there is to a team-mate.
Prediction: 2-0

Fulham v Newcastle
Newcastle are back in a big way because their win over QPR and their new manager Mark Hughes was one of their better ones this season.
The Magpies were without a couple of their more influential players and they made a slow start but they didn't panic. It is very obvious they are well managed and well coached.
I have never seen their new £10m striker Papiss Demba Cisse play so I know nothing about him, other than what I have read about him and seen on the internet, but then what did we know about Demba Ba when he first came to West Ham?
Part of the reason Cisse will have come to Newcastle will be the fact he can play with Ba, and that he has seen and heard what Ba has done there this season, and all about the club, their manager and their fans.
If he is 75% of the player Ba has been for Newcastle, then it is a good signing.
As for Fulham, they are getting better all the time under Martin Jol.
They will have been disappointed to lose to Blackburn last week, especially to 10 men, but they are a different proposition when they play at Craven Cottage. They will give the Magpies another tough examination here.
Prediction: 1-1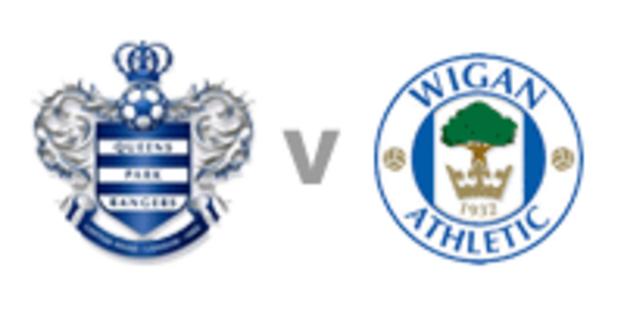 QPR v Wigan
The story at QPR at the moment is probably more off the field than on it right now because there is so much talk about all the transfer targets they are supposedly after.
I am pretty sure that by the end of January they will have two or three new faces at the very least and will be a different proposition.
And despite Rangers clearly needing a lot of work to strengthen their team, I think Mark Hughes will have them up for his first home league game in charge, although I do worry about where their goals are coming from.
Jay Bothroyd works hard up front but he is never going to be prolific and I think you would say the same about Heidar Helguson.
You can see Hughes is probably thinking about a few other people in his side too in that they are good players, who put in a shift, but are probably lacking a bit of real quality. That is what he has to address in the next couple of weeks.
Wigan, away from home, are quite capable of playing teams off the park for a while - but then they are just as capable of suddenly collapsing under pressure.
The Latics might have got something out of Monday's 1-0 defeat by Manchester City but that sort of sums them up - they are the sort of side where they all have to play well to win. When they don't, you sort of understand why teams sometimes turn them over.
Prediction: 2-1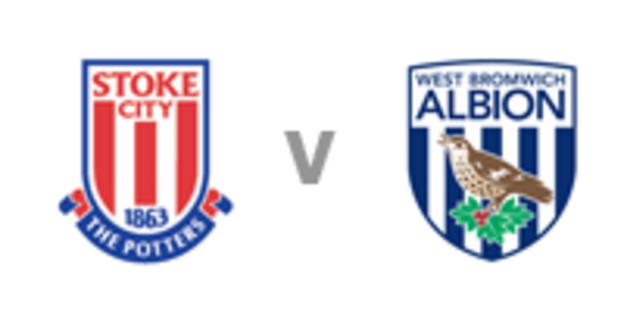 Stoke v West Brom
Stoke went to Anfield last weekend and kept Liverpool down to the bare minimum of chances, which is what they are good at.
They are a really tough team to play, especially for a West Brom side that seems to be making mistakes in every game at the moment - and costly ones too.
I think the Baggies are going to have to be super-competitive to get anything from this game, and they are not in the sort of form that gives me the confidence they can do it.
Roy Hodgson's side have gone off the boil since before Christmas, when they got a couple of really good results on the road.
They are still playing some really nice football and creating plenty of chances so there is no need to panic but they look a bit susceptible on the break at the moment which, for a Hodgson team which uses that tactic so often themselves, surprises me.
Prediction: 2-0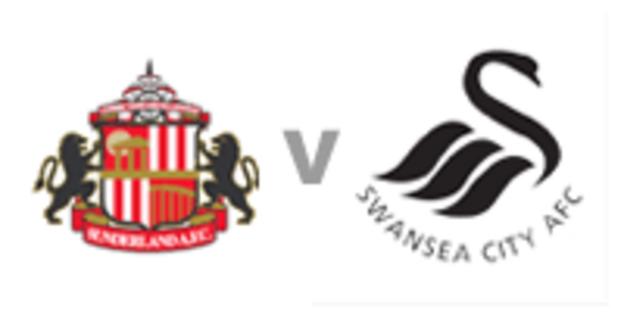 Sunderland v Swansea
The reason Swansea got so many plaudits for Sunday's win over Arsenal is not just the fact they won, and how they did it, but also because they refused to change their style of playing throughout that game.
It was great to see and it will be the key to Swansea staying in the Premier League, because there will come a time when they lose two or three games but they will keep doing the same things - I don't think they could change their passing game even if they wanted to.
They will do more of the same against Sunderland, but the Black Cats are re-energised at the moment and were unlucky not to get anything out of their trip to Chelsea at the weekend.
There is plenty of talk that Sunderland need a new striker but if anyone can get the best out of Nicklas Bendtner - and he has got talent - then it is Martin O'Neill. I'm going to go for O'Neill to work his magic again here too.
Prediction: 2-0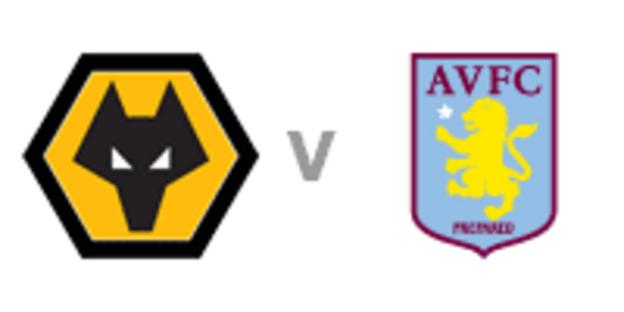 Wolves v Aston Villa
Wolves went out of the FA Cup in midweek against Championship side Birmingham but they had made 10 changes from the side that drew at Tottenham on Saturday, so I don't think we can read too much into that.
The thing with Mick McCarthy's side is that they are obviously capable of scrapping for points at places where people think they will get beaten, but now they have to cash in on that by winning games like this one, against a mid-table side like Aston Villa at home.
Not a lot happened in the first meeting between these two sides in August, which finished 0-0, but I think this one will be a bit more eventful.
I'm going to back Wolves, because they will have confidence from that spirited performance at White Hart Lane and Aston Villa are still up and down from one week to the next.
I just get the sense that Villa boss Alex McLeish is going to have to change the mentality in his squad a little bit, because I am not sure he has got enough winners. There are too many players who are happy to coast along and the only way he is going to be able to change that is by getting rid of them and bringing in some new faces.
Prediction: 2-1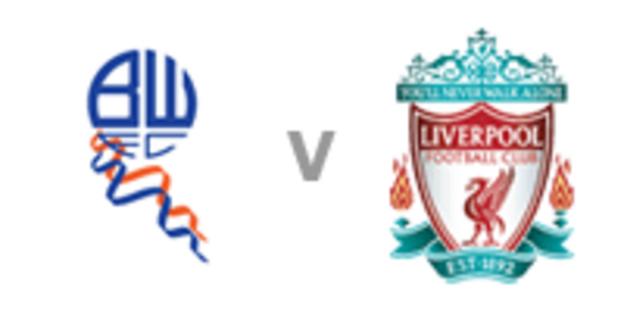 Bolton v Liverpool (1730 GMT)
I was at Old Trafford last weekend to watch Manchester United beat Bolton 3-0 and I have to disagree with Wanderers boss Owen Coyle, who said afterwards that the scoreline was harsh on his side.
I don't think it flattered United at all, because United did not have to work too hard for their chances, and Bolton's keeper Adam Bogdan had kept them in it for a while.
Wanderers don't score many but the number of goals they concede is their biggest problem and they are now getting to the stage where, although they are not going to panic because they are not that sort of club, it is becoming a real worry.
I don't see things improving for them against Liverpool, because it is a lot easier to go the Reebok and win these days than it was not so long ago, and the Reds are probably better away from home at the moment anyway.
I wasn't surprised that Liverpool boss Kenny Dalglish lined up with there centre-backs against Stoke at Anfield last week, because they had to deal with the Potters' aerial threat.
But playing that way, their wing-backs needed to be bombing up and down the wings all day. They weren't and Liverpool just didn't get enough players in the Stoke box - full-stop.
That was the problem - they didn't make Stoke work so hard in defence - so it was different to some of Liverpool's other draws at Anfield this season, where they have pressed sides hard, created lots of chances but not taken any. This time, there were very few chances at all.
I would expect them to be much more ambitious against Bolton but Dalglish has to decide what to do with Craig Bellamy.
He cannot play two games in a week with his knees, so does Dalglish play him at Bolton or keep him for Wednesday's Carling Cup semi-final second leg against Manchester City, which is a massive game. I think he is needed more against City.
Prediction: 0-2
SUNDAY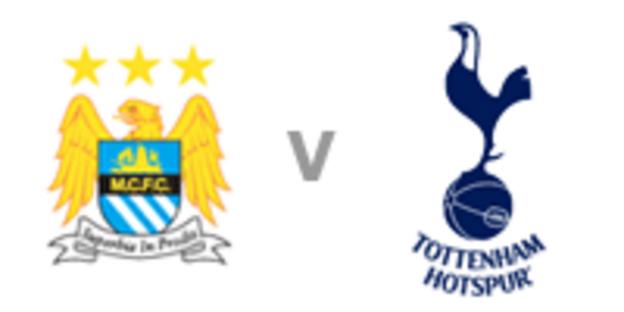 Man City v Tottenham (1330 GMT)
This fixture has always had a lot riding on it in the last couple of years. I was at the Etihad Stadium when Peter Crouch got the winner to put Tottenham in the Champions League in 2010, and of course Crouch's own goal at the end of last season meant Manchester City did the same 12 months later.
I do feel that City are having a tough time at the moment - their manager Roberto Mancini is getting loads of stick for brandishing imaginary red cards and they are still missing some key players like Vincent Kompany and Yaya Toure - so beating Wigan on Monday was a big win for them.
Emmanuel Adebayor cannot play for Spurs under the terms of his loan from City, which will probably compensate for them not having Kompany at the back.
Tottenham have the best midfield in the Premier League but I think Mancini will change his team to cope with that and I just think that City might sneak this.
But if Spurs do lose on Sunday, I still see them staying within sight of City at the top of the table. They have got too many good players who can create chances for them not to keep on picking up points, and they will bounce back really quickly from any defeat.
Prediction 1-0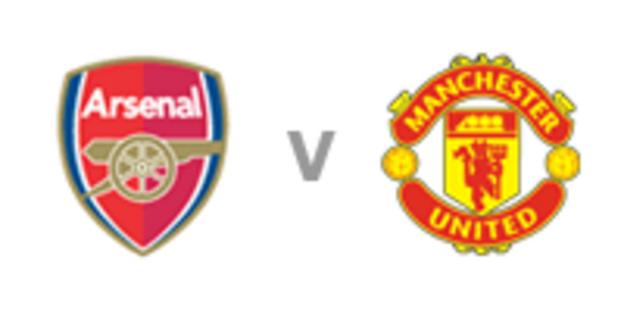 Arsenal v Man Utd (1600 GMT)
In years gone by, I would have been much more confident of Manchester United going to the Emirates Stadium and not being beaten.
I think they will be very much thinking that they need to avoid defeat rather than going for a win - Sir Alex Ferguson plays 4-3-3 wherever possible but they will probably be more like 4-5-1 here.
Ferguson recognises that, sometimes, you have to settle for a draw against the other big teams and I think he will be of the opinion that 'we don't get beat'.
After last week's defeat by Swansea, and the way they conceded goals in Wales, I think Arsenal boss Arsene Wenger will be thinking the same.
Both sides have got defensive problems but I've got a funny feeling that this might end up being nil-nil, although that doesn't happen often with either of these sides.
There definitely won't be 10 goals in this game, like there were at Old Trafford in August. I was at that game and it was a one-off - it was never an 8-2.
That was an Arsenal team which was absolutely at their lowest point of the season and they have got much stronger since then. United, you would argue, haven't - they have got weaker.
Prediction 0-0
Mark Lawrenson was talking to BBC Sport's Chris Bevan.
| LEADERBOARD | SCORE |
| --- | --- |
| Shaun Edwards | 11 |
| Gethin Jones | 11 |
| Frankie Dettori | 10 |
| Bobby George | 9 |
| Ricky Hatton | 9 |
| Gary Oldman | 8 |
| Ola Jordan | 8 |
| Martin Keown | 8 |
| Richard Archer | 8 |
| Robbie Savage | 8 |
| Russell Grant | 8 |
| John Simm | 7 |
| Mark Lawrenson (average) | 6.62 |
| Serge from Kasabian | 6 |
| Mo Farah | 5 |
| Tom from Kasabian | 4 |
| Jimmy Anderson | 4 |
| Dai Greene | 4 |
| Jason Manford | 3 |
| Rodney Marsh | 3 |
| Muttiah Muralitharan | 3 |
| Samuel L Jackson | 3 |
Lawro's best score: 12 points (week six).
Lawro's worst score: one point (week 20).
Make your own predictions to see how the Premier League will look after this weekend.