Uefa warns clubs about meeting financial fair play rules
Last updated on .From the section Football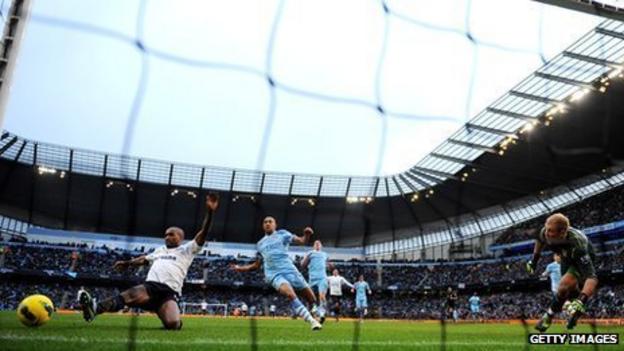 Clubs which fail to comply with Uefa's new financial fair play rules could face player bans and points deductions.
The regulations take effect in 2013 and permit losses of up to 45m euros (£37.5m) over a two-year period, with the aim of eventually breaking even.
But new figures show that clubs lost more than 1.6bn euros (£1.33bn) in 2010 - the worst statistics on record.
"This is the last wake-up call," said Gianni Infantino, general secretary of European football's governing body.
"This trend has to change very quickly to safeguard European football. We must end this negative spiral and gamble for success. These losses cannot continue."
The figures released by Uefa following a survey of 665 clubs represent a 36% increase in losses on the previous year, with 56% of those questioned in the red for the 2010 financial year.
Thirteen clubs would have failed the break-even tests if the rules were applied now.
Infantino said those breaching the regulations could be forced to cut their squads if they continue to buy players while recording such losses, adding that Uefa might exclude teams from European competition altogether if infringements are particularly severe.
Uefa's head of legal affairs, Alistair Bell, said: "The system is not going to have much credibility if a big club that is in serious breach of the rules is not punished in an effective way.
"For me the sanctions need to be effective enough that people come into compliance with the system, otherwise clubs are going to become disillusioned rapidly."