Ivory Coast v Burkina Faso
Last updated on .From the section Football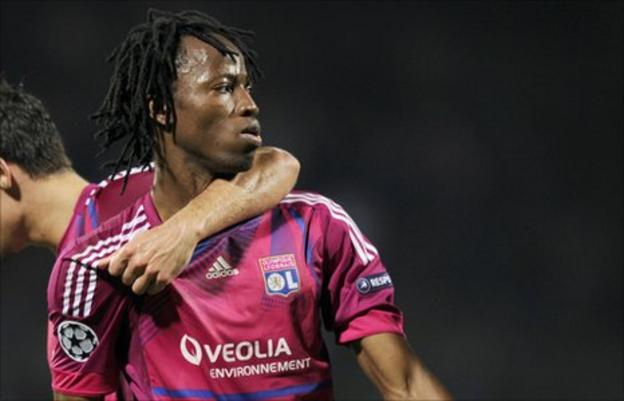 TEAM NEWS
Didier Zokora will return for the tournament favourites after the Ivorian sat out the Elephants' opening defeat of Sudan through suspension.
Coach Francois Zahoui will not be troubled by a slight knock to Kafoumba Coulibaly since the latter is a reserve, but Jean-Jacques Gosso Gosso is a caution away from suspension.
Meanwhile, Burkinabe defender Bakary Kone is free to play after his punch on Angolan captain Andre Macanga went unnoticed by the referee.
Mahamadou Kere will return after suspension although Hamadou Tall and Mohamed Koffi could face similar punishment if they are booked.
MATCH PREVIEW
Favourites Ivory Coast started the tournament with an unconvincing 1-0 win over Sudan, one which prompted coach Francois Zahoui to demand more from his players.
The former international issued an immediate challenge to a star-studded squad that has gone backwards at recent Nations Cups despite seeking its first title since.
"I have told my players that the national team is the highest level for any professional," he said. "You can have players from clubs like Barcelona, Arsenal, Chelsea, Manchester, but the national team is a step up for each one."
Ivorian winger Max Gradel believes the West African derby will be a special occasion since there are numerous friends among the two squads.
Meanwhile, Burkina Faso coach Paulo Duarte will have drilled his defence to tighten up after it conceded possession cheaply for both Angolan goals in Sunday's 2-1 defeat.
He is fortunate to be able to call upon Bakary Kone after the centre-back's punch on Angola captain Andre Macanga went unpunished by the referee and tournament officials.
The Stallions' opening day loss leaves them with a tough task against the Ivorians if they are not to make an early exit.
"It's difficult after we lost against Angola but we hope to beat Ivory Coast and continue in the competition," Djakaridja Kone told BBC Sport. "Ivory Coast are very strong but we also have a good team."
It is unclear whether Abdou Razak Traore has cleared up adminstrative difficulties with Fifa to enable him to play in the match.