Jersey FA: Iain Mackenzie 'delighted' for Paul Creeden
Last updated on .From the section Football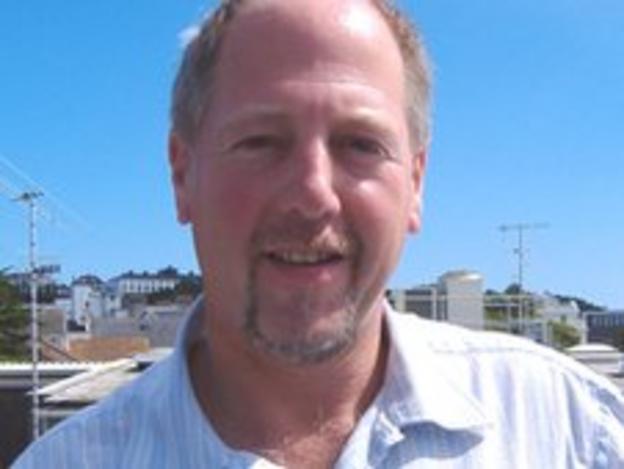 The outgoing chief executive of Jersey's Football Association will be "sadly missed", vice president Iain Mackenzie has said.
"It's a fantastic opportunity for him," Mackenzie told BBC Radio Jersey.
"I'm absolutely delighted for him and I think it's a reflection on the work that he's been carrying out in Jersey."
Creeden will leave his role to become regional manager (east) after the Muratti final.
"It will be a big miss because almost from the minute he arrived and took on the post it was as if he had been there forever," Mackenzie added.
"He managed to build up a great rapport not just with the fellow executive members but players and referees.
"You would have to go along way to find anyone with a bad word to say about Paul, he's been absolutely excellent."
The news of his departure coincided with the announcement that Ricky Weir would not be standing for re-election as JFA president after six years in the top role.
Meanwhile Mackenzie has hinted there could be changes to the structure of the island's FA.
"David Brookland has been working very hard on the incorporation side which we had hoped would have happened last year," he added.
"But these things can take some time. Incorporation changes things and we become board members.
"It seems a sensible time to review everything and how everything was done."
Mackenzie has also refused to rule himself out of replacing Weir.
"It's not necessarily the case that one is leaving so one will step into his place," he said.
"We have put things in place that we think will take the association forward, maybe in a slightly different manner.
"They are still going to be presented to the council in three weeks' time."