Defender Djoumin Sangare slams Kettering 'shambles'
Last updated on .From the section Football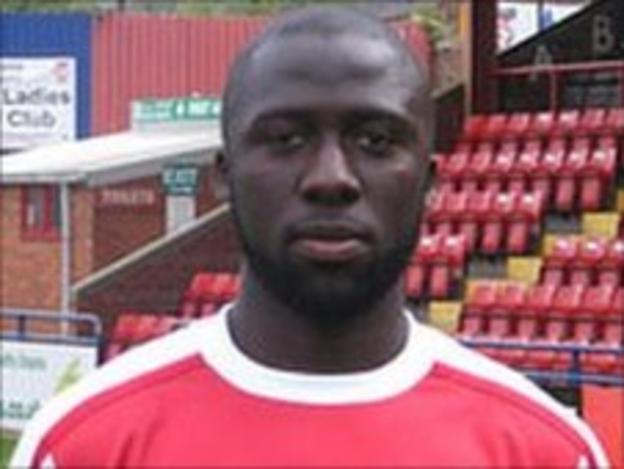 Kettering Town's French defender Djoumin Sangare has hit out at the "shambles" currently affecting the troubled Blue Square Bet Premier side.
The 28-year-old joined the Poppies last summer but, along with his team-mates, has not been paid in full for a number of weeks.
"We're going through a really bad time so we have to stick together," Sangare told BBC Radio Northampton.
"It's a real shambles and I feel sorry for all of us."
He continued: "Hopefully things are going to be sorted out really soon - but seriously I haven't got a clue, and that's sad to say.
"Every player has his own situation. We have to think of our families but at the moment we can't really because we're not being paid.
"It's been nearly three months now.
"I just hope the chairman [Imraan Ladak] will take the right decisions for the sake of this football club. The fans deserve it."
Kettering are still under a transfer embargo and face a winding-up petition next month.
But the beleaguered Poppies ended a run of 13 league matches without a victory when they beat Gateshead 2-1 on Tuesday.
Meanwhile, the Kettering Town Supporters' Trust have launched a Save Kettering Town campaign.
In a statement the group signalled its intention to raise funds for the club, but insisted the money would be withheld until "there is clear visibility that the club pays key debts and that it can be used to assist with any potential takeover so that the present owner and chairman can be removed".
It added: "If the club was to fold then unused donations would either be returned to the donors or be used to return senior football to Kettering, whatever individual donors requested."