John Ryan considered quitting as chairman of Doncaster
Last updated on .From the section Football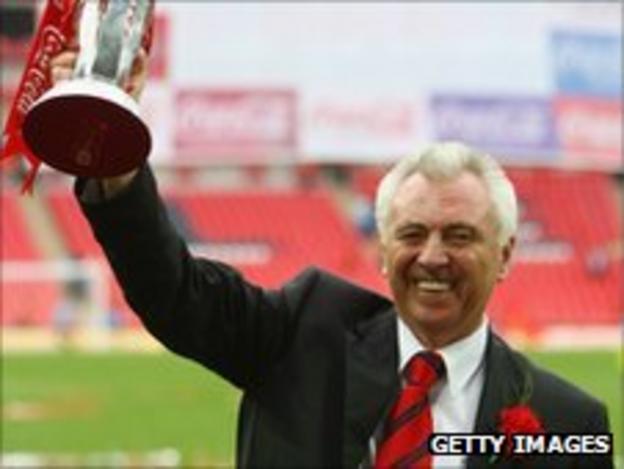 Doncaster Rovers chairman John Ryan has admitted the pressures of the job have led to him considering quitting.
Ryan told BBC Radio Sheffield: "It is a wearing job and you can't do right for doing wrong sometimes.
"What a lot of fans don't realise is the pressure that is based upon the directors of a football club."
The Cheshire-based businessman believes constant criticism from a small minority of fans forced Watson and directors Terry Bramall, Andrew Watson and Sarah Kell out of the club.
"We have a small minority that if we won the European Cup they would moan," Ryan continued.
"This small minority is tiring over a period of time, I've been chairman 14 years and I've had criticism all the way through."
But Ryan has vowed to stay on at the helm of the struggling Championship club and is now hoping the fans will unite behind the club.
"There's a lot of people who purport to support Doncaster Rovers that never stand up for it, now I'm saying to them either stand up or shut up," he concluded.