No extra Olympics time-off for Everton players, says Moyes
Last updated on .From the section Football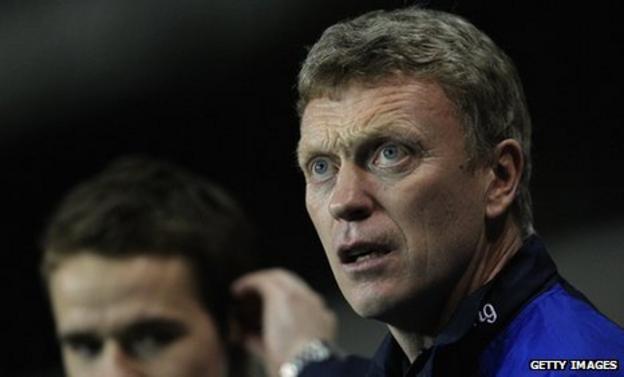 Everton manager David Moyes will not allow his players any extra time off if they are selected for the Olympics.
Great Britain coach Stuart Pearce is planning his squad, but Moyes says he cannot afford to give any additional time off to any Everton player chosen.
"Quite a lot of our players have had letters of invitation," said Moyes, who will not apply the same criteria to players involved in Euro 2012.
"The players going to the Olympics will have to consider their holiday time."
Moyes confirmed that several of his players have received letters of invitation to play in the football tournament, which could go on as late as August 11 if Great Britain reach the final.
"I am worried, because a lot of them have got all sorts of things going on over the summer," admitted Moyes, who could lose Jack Rodwell, Ross Barkley and several other players over the age of 23.
"It's a real difficult one. It would be hard to say to players not to play but, in the same breath, Everton is their bread and butter and this is where they get paid.
"They do need holidays and they can't then be asking for spare time off that doesn't fit in.
"If they say 'I'm playing in the Olympics then I might need a week off to recover', there can never be anything like that."