The Frenchman trying to boost Nigerien football
By John Bennett
BBC Sport, Libreville
Last updated on .From the section Football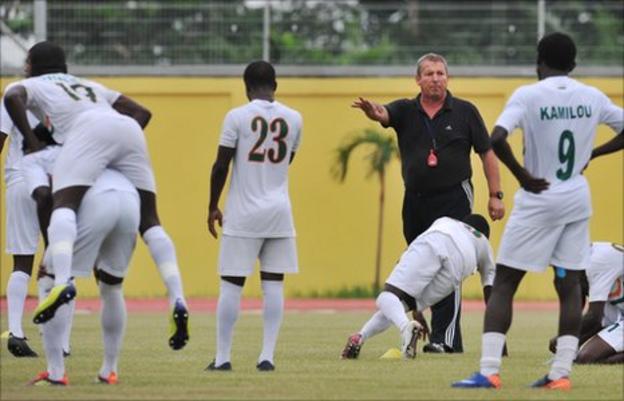 In 26 years as a top football coach, Rolland Courbis has had some tough jobs but his current role at the Cup of Nations must be one of the most challenging of his career.
The Frenchman - who guided Marseille to victory over Manchester United in the 1999 Champions League - is now the technical advisor for Niger, one of the shock qualifiers at this year's finals.
He's working alongside head coach Harouna Doula, who led the Mena to home wins over defending champions Egypt and South Africa on the way to reaching the competition.
But outside their home country, Niger have always struggled - losing all of their away qualifiers without scoring a goal, ahead of Monday's opening 2-0 defeat by Nations Cup co-hosts Gabon.
"The players need to improve tactically," Courbis told BBC Sport.
"I'm trying to calm down their enthusiasm and bring them back to earth a bit to set some objectives that they may not be used to.
"Before thinking about beating Tunisia, let's first think about scoring one goal and taking the first point in Niger's history.
"With those objectives, and because of those objectives, we could then think about beating Tunisia, which would be a massive achievement.
"One thing's for sure - if Niger don't change some of their habits it will be very difficult for them to perform away from home."
Courbis, a controversial figure back home after spending time in jail in 2009 (for taking bribes to buy and sell players), says the key to improving the team is attention to detail.
"Can Niger cause Tunisia problems? I don't know but I'm insisiting on quite a few certain little details, which are vital," he added.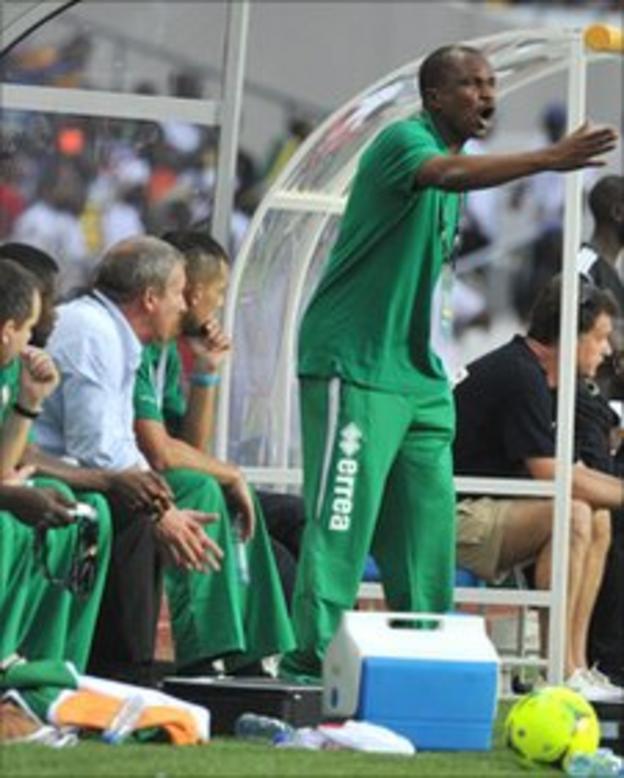 "They may not make us win but if we don't implement these details, we are sure to lose."
"We would've preffered to play the second game against the team that lost it's first match. Unfortunately we've now got the complication of meeting a team that already has three points."
"But it was up to us to do better than we did against Gabon. I think we could've done better. The biggest regret is that we weren't at the top of our game."
Another challenge for Courbis is working alongside the head coach of Niger, Harouna Doula, but the Frenchman says the relationship is working.
"It's okay but in football you sometimes see things in a different way. We discuss it and after the discussions and the arguments you have to make a choice. For the most part we agree nine times out of ten."
So is he tempted to take full charge of an African team in future?
"I haven't even thought about that," he said. "I've got another job on French radio and TV - they gave me permission to take three weeks' leave and then I'll go back, but why not?"
"I'm still passionate about coaching. But not necessarily in Africa. A club or international team. Why not?"
After playing 2004 champions Tunisia on Friday, Niger's final Group C game came against 1976 winners Morocco next Tuesday.