Luke Guttridge departs Aldershot Town by mutual consent
Last updated on .From the section Football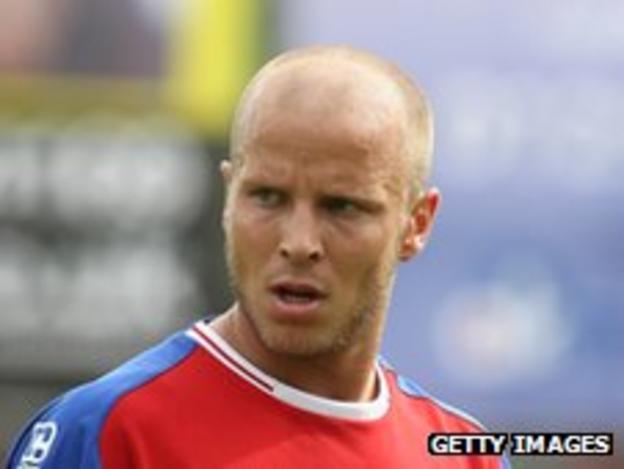 Midfielder Luke Guttridge has left Aldershot Town after having his contract terminated by mutual consent.
Shots boss Dean Holdsworth told BBC Surrey: "Luke and I had a frank conversation and I have detected that he has not been a happy and motivated player recently.
"I thank him for his services to the club and wish him well in his career."
He added: "Luke is able to move on to a new challenge in his life and his departure provides me with the opportunity to bring another player in for the future.
"It is about focussing on the team at the moment and I want a positive squad throughout.
"Luke's contract would have expired in the summer and I feel that he would have moved on then.
"It was a tough decision but an easy one because we both wanted the same thing."
Guttridge told the club website: "I have mixed feelings. It is exciting what is out there in front of me and I am looking for a challenge that suits me but it was emotional saying goodbye to the lads.
"I have enjoyed my time at Aldershot Town and I wish the club all the best for the future."
Former Northampton defender Chris Doig has also left the club after his short-term deal came to an end, but the Shots have extended Josh Payne's loan spell from Oxford until the end of the season.