Darlington boss Craig Liddle welcomes possible takeover
Last updated on .From the section Football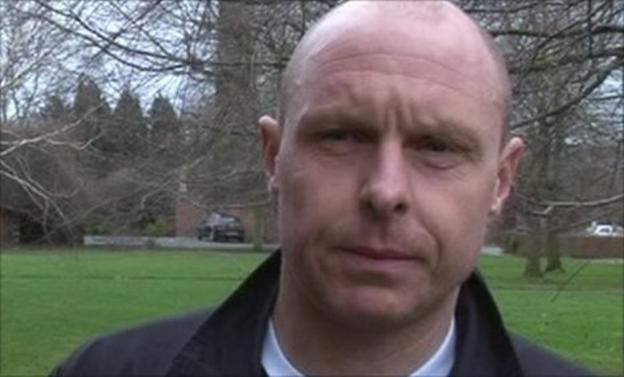 Darlington caretaker boss Craig Liddle has welcomed the prospect of working with potential investor Paul Wildes, should the proposed takeover go ahead.
"He's making all the right noises and saying the right things," Liddle told BBC Tees.
"If he does come on board I'm looking forward to working with him."
Liddle added: "He wants to take the club on, and develop his businesses in and around the arena,"
"On the football side he speaks a lot of sense, he wants to develop the youth side of things and incorporate the youth around some experienced players, which for me is a no-brainer.
The plan would see supporters pitch in £200,000 to accompany Wildes' pledge of £300,000 to clear the club's existing debt, and Liddle would be pleased to see supporters retain a large share-holding.
"The rescue group and a lot of other supporters have played a huge part in this club being here," he said.
"They deserve an enormous amount of credit for what they've done for the football club.
"I'm at the front of it, I'm the voice of it but the work they're putting in is incredible."
Funding raised by the DFC Rescue Group will keep the club in existence until the end of the month, and takes in Saturday's visit of York City in Blue Square Bet Premier.
However two defeats in the last two games, in addition to a 10-point deduction for being placed in administration, have left the Quakers facing a relegation battle, and added extra urgency to the need for a rescue package to be agreed as soon as possible.
"I've put together what I need in terms of players and staff to keep us in the league, because that is our first priority," Liddle continued.
"I've put my thoughts to him, he's welcomed my thoughts, so we'll just have to hopefully get the 'i's dotted and the 't's crossed and then move on.
"But we'll have to get that done pretty quickly because Paul doesn't want and I don't want to get bogged down in that bottom four, because then it becomes a real scrap."