Torquay United are 'very confident' says boss Martin Ling
Last updated on .From the section Football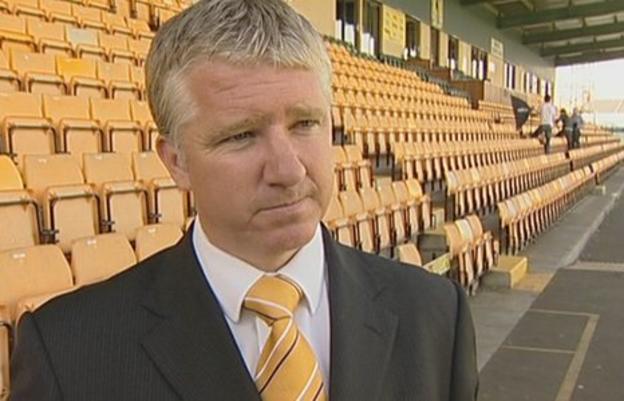 Torquay United boss Martin Ling says his side are feeling 'very confident' after their fifth successive win in League Two.
The Gulls have now won 11 of their last 14 league games and have risen to fifth in the table.
"We're very, very confident at the moment," Ling told BBC Radio Devon after the 1-0 win over Northampton.
"If you've just won five games on the trot with only one loss in 14 of course you're going to say that," he added.
And Ling says the Gulls players are rightly aiming for an automatic promotion place.
"We feel very confident that we can win games in any sort of conditions.
"I would like to say that the play-offs are a safety net rather than aiming for the play-offs.
"If we aim [for the] top three and we don't quite make it and we get [into the] play-offs, that's a nice safety net that we can use," he added.