Paul Wildes could support Darlington fans proposal
Last updated on .From the section Football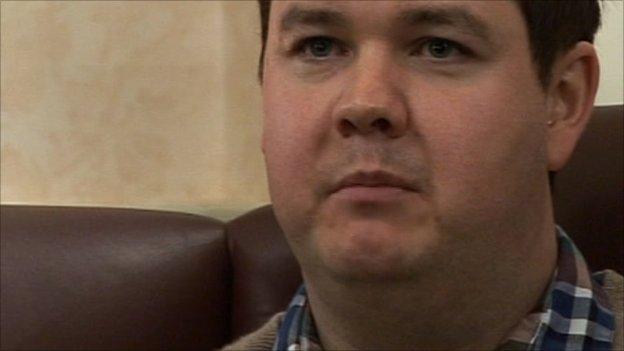 Sheffield-based venture capitalist Paul Wildes has said he would consider lending his efforts to a supporter-run Darlington Football Club.
Wildes withdrew an individual offer to purchase the football club on Thursday after failing to agree terms with creditors that were key to proposals.
"I'd be willing to look at a proposal that they were prepared to make," Wildes told BBC Tees.
"If I can get the relevant assurances I'd look at that plan."
He added: "In the short space of time I've been involved in this I've drawn some affection to the football club.
"I would certainly look to help them wherever I can.
"I do have a lot of information and work that my people have put into it to get the business into a good place and I'm happy to share that information with them."
With negotiations ongoing, Wildes is reluctant to step in until any takeover has been completed.
"At the moment it would be only confusing for people to think that [I would step in].
"The right thing now is for the supporters to look to pull together and try to do some sort of deal.
"If I was seen to be around that deal I don't think that would be a good thing.
"All I can do is wish them the very best in what they're trying to achieve."