Administrators agree to Darlington community set-up
Last updated on .From the section Football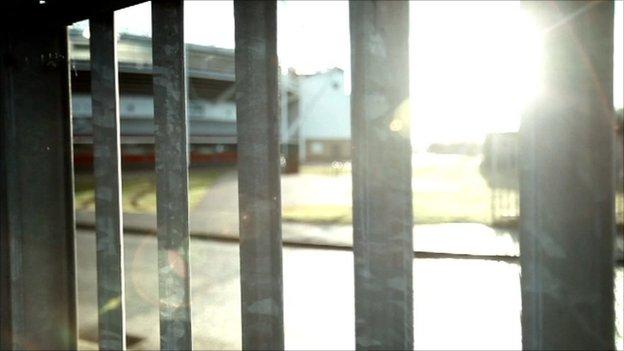 Darlington FC Rescue Group has been told by administrators it can implement its plans for a community-based club.
The proposal, approved by main creditor Raj Singh, now requires the group to raise £500,000 to keep the club running for the rest of the season.
"What we're working on now are the legal structures of a community-based club," DFCRG chairman Doug Embleton told BBC Look North.
"In those structures are a clearer message to people who are donating."
Singh added: "We're confident we can raise that [money]."
One aspect the group is yet to confirm is the long-term future of the Darlington Arena, the club's home since 2003 - which due to costs such as utility bills and maintenance continues to limit revenue.
"There are a lot of views on that, it would be totally premature and a bit complacent to comment on whether it's too big or too small," said Shaun Campbell, another DFCRG member.
"It's just a great news story today for the people of Darlington."
There is currently no time limit placed on the group to raise the necessary funds, although with weekly expenditure reported to be in the region of £80,000, some urgency is required.
Sheffield-based venture capitalist Paul Wildes earlier withdrew his offer to buy the club, but said he would offer his support to a fans'-run venture.