South Sudan's divided support for northern neighbours
By James Copnall
BBC News, Juba
Last updated on .From the section African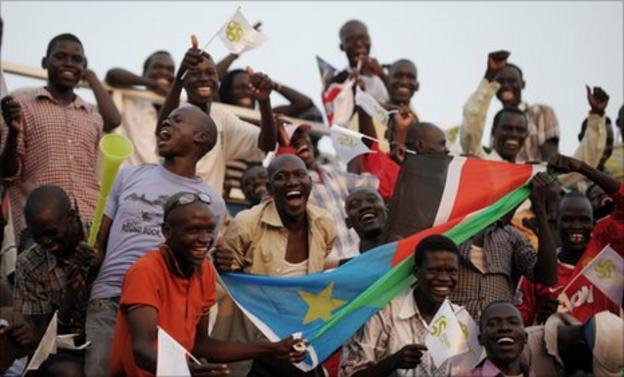 Sudan's unexpected progress at the Africa Cup of Nations has created a dilemma for fans in South Sudan.
It used to be an oil-rich, conflict-ravaged part of what was Africa's biggest country, but then it seceded.
South Sudan hoisted its flag in July 2011 but is not yet affiliated to the Confederation of African Football (Caf).
So the south cannot cheer its own team while not everyone wants to support the country some still have close ties to.
"I cannot follow Sudan," says Jackson, a young South Sudanese living in Juba.
"We fought them for many years, so why would I support them now?"
Yet that is certainly not everyone's position, ahead of Sudan's quarter-final clash with Zambia in Equatorial Guinea on Saturday.
Sudanese football clubs, and in particular the giants Al Hilal and Al Merreikh, still have a strong following among many South Sudanese.
You can see faded blue Hilal jerseys or red Merreikh shirts even in remote villages in the new country.
"So many Southerners still support Hilal or Merreikh - we see them at training and matches," Tijani Abusin, a director of Al Hilal, told BBC Sport.
Sometimes this support is extended to the national team.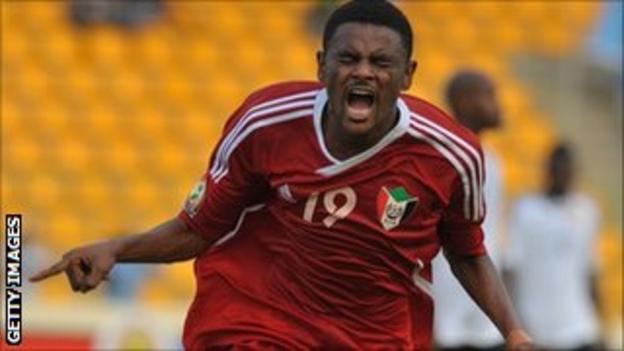 "When Sudan played in Morocco [at last November's Olympic qualifying tournament], many South Sudanese took the flag of Sudan and joined in with the Sudanese fans," Abusin says.
"Even in this tournament in Gabon and Equatorial Guinea, we have fans from South Sudan.
"They, and Chadians too, are supporting the national team, particularly now we are in the quarter-finals."
The current Sudan team probably would have featured Al Hilal's Athir Thomas - except that he is a South Sudanese.
Another South Sudanese, Richard Gastin Lado, a former star for the Al Khartoum club, also represented Sudan and was part of the squad at the 2008 Nations Cup in Ghana.
They may well have mixed feelings watching Sudan play on the television, but Sudan's performances at the finals have sparked some lively conversations in South Sudan.
Richard Ruati, a journalist, said before the competition that he would not favour Sudan, because he did not like what had happened in South Sudan and Darfur, Sudan's Western region where a civil war continues.
It is occasionally argued that football and politics should not mix, but it is difficult to avoid it when national teams play - and Ruati says he has not changed his mind.
"As a former Sudanese, I think my reason to back Ivory Coast in the ongoing Africa Cup of Nations is genuine," he wrote on his Facebook page.
Perhaps, unsurprisingly, reaction was mixed, with some of his friends saying they were supporting Sudan, and others disliking the very idea.
Still, for most South Sudanese football fans, the objective is to one day see their own team at the finals even if it may not happen soon.
For South Sudan are not affiliated to African football's governing body and so will not participate in quailfying for next year's Nations Cup in South Africa.
In a friendly game organised as part of the independence day celebrations last July, a hastily-assembled South Sudan team lost 3-1 to Kenyan side Tusker FC as football took centre stage .