Liam Daish furious at wasted Ebbsfleet United Trophy trip
Last updated on .From the section National League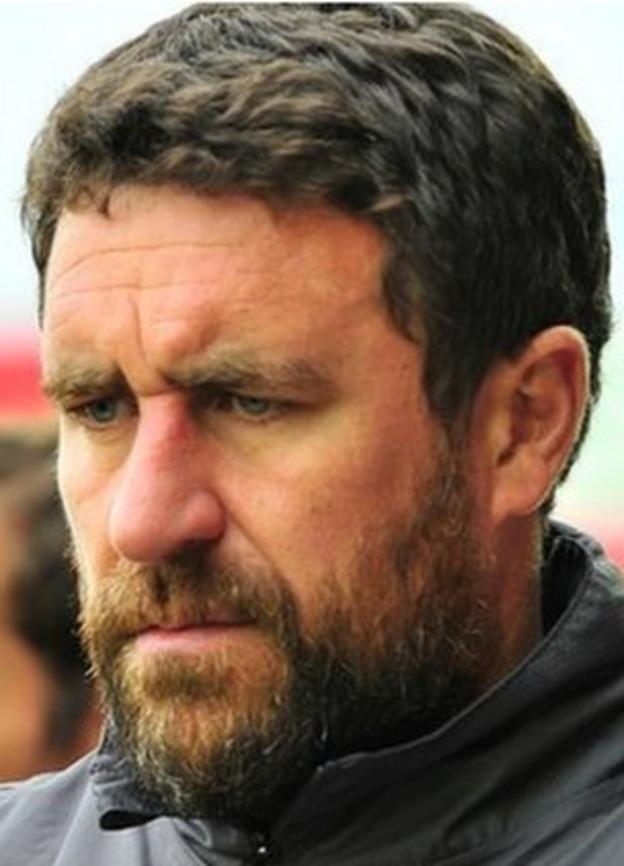 Ebbsfleet United manager Liam Daish says the decision to call off their FA Trophy game with York should have been made on Friday.
The match was postponed two and a half hours before kick-off with the team already at Bootham Crescent, having made the 220-mile trip on Friday.
Daish told BBC Radio Kent: "The way it's happened, it's a wasted trip and wasted expense.
"We're a part-time club. Our lads will probably lose two days' work now."
Daish's side made the trip to York before the postponement, travelling up on the day before for a rare overnight stay, and Daish says that could have been avoided with a firm decision either way 24 hours before the postponement.
"We travelled up on the Friday," he said. "Last time we came to York we went on the train because we can't afford overnight trips."
"Yesterday it was a lot colder and the game was on, today it's not on. That's not to do with the ref, the one who inspected it today, he's deemed it not playable.
"I really don't know what was supposed to change between half past twelve on the Friday to half past twelve today.
"Yesterday we found out there was a pitch inspection and I thought the game was going to be called off. It wasn't, they said the pitch is covered and they don't see any problem, so why was there another inspection at half past nine?"
The game has now been rearranged for Tuesday, 7 February with the winners earning a place in the quarter-finals.
"We're going to have to leave at midday on Tuesday, travel five hours, get out, and prepare for a game," Daish side. "Travelling on the day is not ideal when you're travelling this distance."