Grimsby Town boss Rob Scott facing FA misconduct charge
Last updated on .From the section Football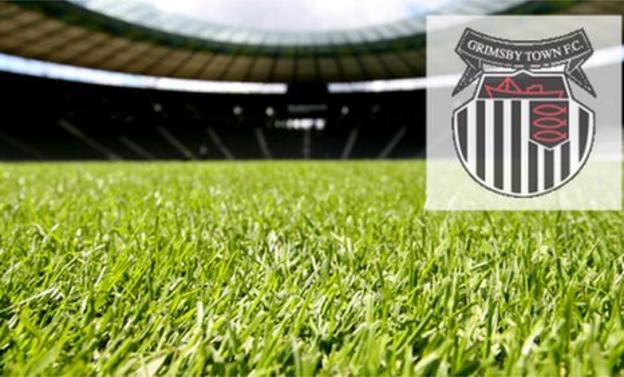 Grimsby Town joint-manager Rob Scott is facing an FA misconduct charge for comments made after last month's game against Bath City.
He is accused of a breach of FA Rule E3 - using language and/or behaviour relating to improper conduct and using insulting words to a match official.
Scott has until 9 February to appeal the charge.
He is currently serving a touchline ban for two breaches of the E3 rule in the same match.
During the game Scott was sent to the stands as he explained to BBC Radio Humberside in his after-match interview.
"I asked the linesman why he gave Craig Disley offside when it was apparent he wasn't interfering with play," he said.
"I know I get over exuberant at times.
"I'm not going to apologise for being determined to win. Like me or loathe me that's the way I am. I can't change, I've tried but it doesn't have the same effect on how I coach or affect football matches.
"I'm just disappointed that a woman's [referee Amy Fearn] got one over on me in the fact that she sent me to the stands, no warning, just straight to the stands.
"It isn't sexist and it would be the same if it were a man refereeing, if you're not good enough, you're not good enough.
"They'll suspend me and put me to the stands for a few games but that's just the way it is. It's the first one since I've been here and I'll try and make it my last."
Meanwhile, striker Anthony Elding has signed a new 18-month deal with the Mariners.
The 29-year-old has scored 10 times in 30 league games this season.