Report shows match-fixing rife in Southern and Eastern Europe

By Dan Roan
BBC sports news correspondent
Last updated on .From the section Football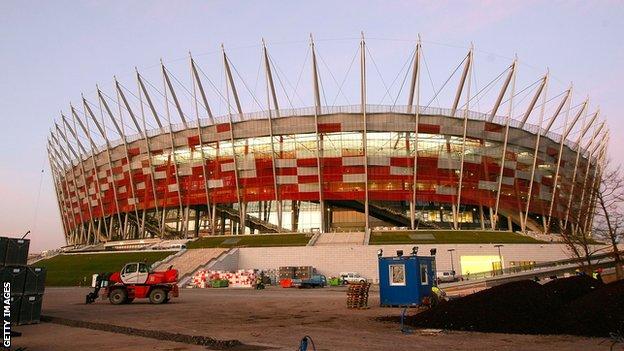 The true scale of match-fixing, racism and violence in European football has been revealed in new statistical research due to be released on Tuesday.
FIFPro, the worldwide union for professional footballers, conducted a survey of thousands of players in Eastern and Southern Europe.
Almost a quarter of players (23.6%) are aware of match-fixing in their league.
The stats may cause particular concern for 2018 World Cup hosts Russia, where that figure is as high as 43.5%.
The Black Book, a copy of which has been seen by the BBC, shows that 11.9% of footballers have been approached to consider fixing the result of a game, with that figure reaching 30.3% in Greece.
The research found a clear link between non-payment of player salaries and match-fixing.
As many as 41.1% of players have not had their salary paid on time, of which more than half were approached to consider fixing a match.
"These are very worrying results," said FIFPro Director Anthony Higgins. "A massive wake-up call for football, including in Western Europe.
"In the east, players regularly discover they are not paid by their clubs and then find themselves being targeted by corrupt influences. They are vulnerable."
Turkey is currently embroiled in a match-fixing scandal that has ensnared some of the country's top clubs.
Last year, the Uefa lawyer charged with fighting corruption in football, Pierre Cornu, admitted that match-fixing cannot be wiped out.
Despite that, Fifa have set up an early warning system to detect suspicious betting patterns, and Uefa have just announced a link-up with Interpol to clamp down on match-fixing.
Meanwhile, 9.6% of respondents in the Black Book survey reported examples of racism or other forms of discrimination, mainly caused by supporters (65.3%).
Every ninth player had been a victim of a violent act (11.7%). This was caused by fans (55.8%), club management (13.3%) or even the club's coach (8.3%).
FIFPro say their research proves that Fifa's current club licensing system is failing.
Designed to improve the way clubs are run, the licensing system is administered by national associations.
It defines the standards that clubs must adhere to in order to be allowed to gain a licence and participate in international competitions.
As many as 100 European clubs were denied licences last season.