Burnley chairman Barry Kilby reveals he has cancer
Last updated on .From the section Football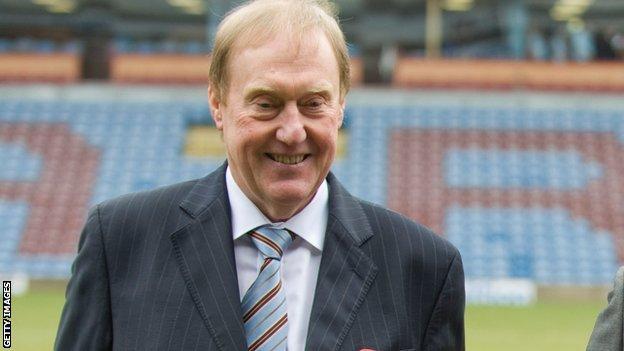 Burnley chairman Barry Kilby has revealed he is standing down in May because he has cancer.
Kilby joined the Clarets board in October 1998 and became the club's chairman two months later.
Burnley have been promoted twice during his time in charge and spent one season (2009/10) in the Premier League.
He told BBC Radio Lancashire: "It's going to be a big change in my life and I'm going to have to deal with it, it's the right time to take stock."
He continued: "I've known for quite a while and I now know the path that we have to take, obviously it's going to take up time so I just couldn't carry on."
Kilby, who will remain on the board as a director, said he had agonised over the decision to step down: "It's been a long time, 13 years and a big part of my life, so it wasn't taken easily but circumstances have made it for me.
"We have a very tight board, there are five of us and it's up to the board of directors to elect its chairman.
"No doubt we'll all be having discussions, and at the board meeting at the end of May, we'll elect a new chairman then," he concluded.