Ipswich Town are not safe yet - Ibrahima Sonko
Last updated on .From the section Football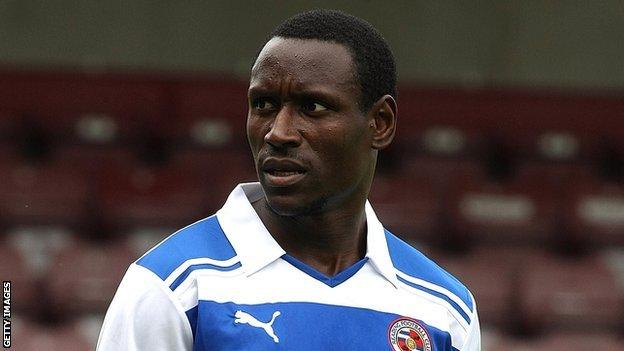 Ipswich Town defender Ibrahima Sonko does not think his team are safe from relegation yet despite being 10 points above the drop zone.
The Championship side have won two games in a row, scoring eight goals, after seven without a victory.
Sonko told BBC Radio Suffolk: "We are not at all [safe]. It's only four games, 10 points.
"But what we need to do is keep chasing the teams in front, rather than looking behind us."
The 31-year-old Senegal international continued: "You can't do wrong by trying to go forward - that's our main objective for now."
Ipswich were just one place and four points above the relegation zone before a 5-1 win over West Ham and 3-2 success at Coventry but their turnaround has not surprised summer signing Sonko.
"We had been playing well on the last five or six games," he said. "We were unlucky or made mistakes. It was due to happen at some point.
"If you had asked us before the West Ham game if we could win, I think every single player would have said 'yes'."
And team-mate Jay Emmanuel-Thomas agreed that the impressive Hammers victory had been on the cards: "It was coming at some point. We were playing well but just couldn't get the result.
"We just had to wait for it and it came against West Ham at home, which is a really good game for it to come in.
"Then we followed it up against Coventry. It's been really good for us."
The 21-year-old scored twice in the West Ham win and once against Coventry, taking his season's tally to five.
"Hopefully I can keep it going," he said. "I set a target so I need a few more goals before the end of the season. Hopefully I can get a lot more."