England manager: FA ready to draw up shortlist
Last updated on .From the section Football
The Football Association will meet on Friday to discuss a successor to Fabio Capello with a preference for an "English or British" manager.
FA chairman David Bernstein said he expected "to move quickly" but refused to comment on rumours linking Tottenham boss Harry Redknapp with the vacancy.
"We have to do it properly and get a shortlist together," said Bernstein.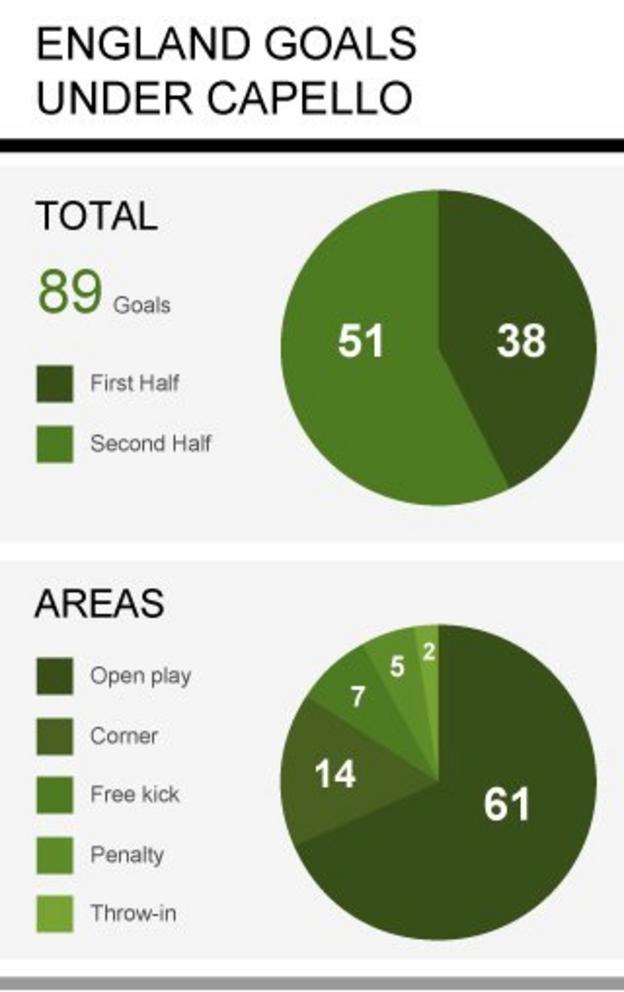 Current assistant Stuart Pearce will take charge of England's friendly against the Netherlands on 29 February.
Following Capello's resignation there has been a clamour for the new appointment to be English, with Redknapp backed by the likes of Manchester United defender Rio Ferdinand and striker Wayne Rooney.
"No he will not definitely be English," added Bernstein.
"Clearly there is a preference for an Englishman or a British person but in the end we want the best person. I am certainly not prepared to rule out anything but an Englishman or British person would have a good start."
Earlier on Thursday, Redknapp said his focus was on managing Tottenham and that he had not thought about the England job.
Euro 2012 begins in 120 days from now on 8 June and Bernstein said the FA was the keen for the recruitment process to be done "properly and professionally".
"There is plenty of time. Time for new man to get in place, do what he needs to do - we are in a better place than we appear to be," added the association's chairman.
"I am not going to get into any discussion on individuals. We will do this as quickly and as sensibly as we can do it properly and professionally.
"It will be interesting what we hear, and who comes to us. We will be putting a shortlist together and it will be a major priority for us."
The four, in attendance at the news conference, who will decide who will take over from Capello are Bernstein, FA general secretary Alex Horne, FA's director of football development Sir Trevor Brooking and managing director of Club England Adrian Bevington.
Capello was in charge of England for more than four years but stepped down from his position following a disagreement over the removal of Chelsea John Terry as his captain.
Terry was stripped of his role on Friday, 3 February and two days later the 65-year-old told Italian state broadcaster RAI that he "absolutely" did not agree with the FA's decision.
The FA and Capello spent almost four hours in meetings on Wednesday, during which the Italian announced he would resign as England manager.
"The board made a very quick and unanimous decision regarding the captaincy," continued Bernstein.
"I informed Fabio on Thursday evening as soon as the decision had been made. Fabio wasn't happy but he accepted the board's authority in the matter.
"On Sunday, Fabio conducted an interview with an Italian broadcaster. That caused conjecture and huge public debate and frankly it was an unsatisfactory situation."
He added: "We ended the day [Wednesday] with a handshake and any reports of storming out are not fact and a misrepresentation of fact.
"It was a very detailed meeting with a lot of detailed questions asked by us. We adjourned and an hour later I met, by myself, with Fabio. At that time he offered his resignation and I agreed this was the right decision for the FA.
"There was absolutely no ultimatum, the first session was a Q&A session and I left it for him to think about the situation. It was very much his decision. We went into the meeting with concerns but an open mind."