Mark Lawrenson column: Why Harry Redknapp is right for England

By Mark Lawrenson
BBC Sport football expert
Last updated on .From the section Football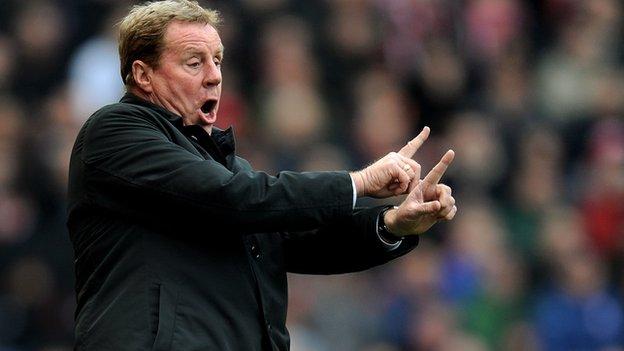 The next England manager has to be English, or British - and it is Harry Redknapp's time.
The thing about Harry is that he is very, very good at managing people. And the clue to what the England job is all about is in the title - manager.
We have seen throughout his club career, everywhere from West Ham to his current side Tottenham, that Redknapp has got the most out of some difficult customers - the Paolo di Canios and Emmanuel Adebayors of this world. From that point of view, we know he can handle the top players.
He would bring other qualities to the England job too.
I was sitting with him at the 2010 World Cup for one of England's games and, talking to him afterwards, what surprised him was that there seemed to be a lack of real passion in that England side for whatever reason.
You just know that, if Redknapp is in charge, he will get the players revved up. He will get England playing good football, and with that passion too.
But, whether Redknapp gets the job or not, I do have a couple of issues about whoever the FA appoints.
Firstly, I think being the England manager is a part-time job, because what does he do between international matches apart from go and watch players?
As manager of Tottenham, Redknapp pits his wits against other English teams and other English players every week. And, whether it is Redknapp or somebody else, I don't see it being a full-time occupation.
I don't see why you cannot manage club and country at the same time?
If you are England manager, and let's say it is Harry, then he can get himself a really good assistant who does all the legwork and the nine-to-five stuff, scouting players and visiting training grounds to meet other managers.
Harry wouldn't have to do that himself because he can talk to those managers when he plays against them. His assistant would do it the rest of the time.
That was one of the things that was noticeable about the end of Fabio Capello's reign - he missed his sounding board Franco Baldini. If Baldini was still his number two, then I think he would have calmed it all down and said 'are you sure about your decision to resign?'.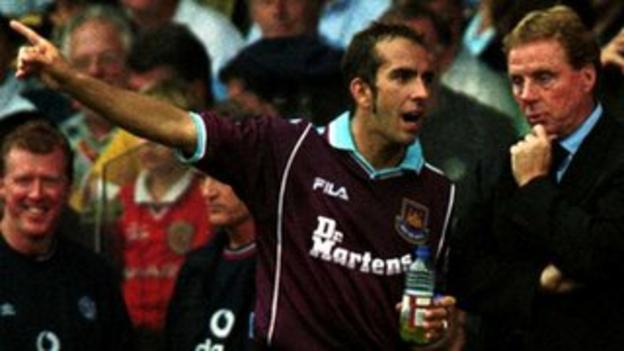 Also, the job is a bit overstated for me - in the case of Capello, why on earth were the FA paying somebody £6m a year, when it is probably worth a salary of about a third of that, maximum?
You don't need to pay somebody stupid money - you should be paying good money, with incentives based on how well the team performs at the finals of a tournament. We haven't seen a really impressive performance from England at a finals since Euro 96.
But, as far as the timing of Capello's exit goes, I don't see the fact we are only four months away from the start of Euro 2012 as a problem.
The England squad and team virtually picks itself and selecting the right players is not exactly rocket science.
You might have youngsters like Arsenal's Alex Oxlade-Chamberlain and Chelsea's Daniel Sturridge making a late shout to be picked but whoever gets the job will know about them anyway.
The big decisions for the next England manager will be whether they think John Terry is fit and able at the time to play, and the same with Rio Ferdinand too.
But those are not massive decisions, and they will be made on the back of what those two players do between now and the end of the season.
The manner in which this situation has come about is a bit of a mess, though.
I just think it is a strange decision by Capello to walk and, the more I look at it, the more I see it as though he wanted a way out.
He was going in June anyway, and it happens quite often, in all sorts of business as well as football, that when people say they are going to be off after a certain amount of time, then things are just never the same.
As happens so often with the England job, the public fell in love with Capello for a couple of years and then it was a case of 'the king is dead, long live the king' - there had already been calls to bring the next manager in.
The Football Association is partly to blame because who on earth decided to give Capello an extension on his contract before the 2010 World Cup? What a ridiculous decision.
Whoever is England's next manager, give them two years from tournament to tournament, but wait until after one tournament before giving them another contract. If they don't like that arrangement, then don't give them the job.