Cambridge United boss Jez George takes positives from break
Last updated on .From the section Football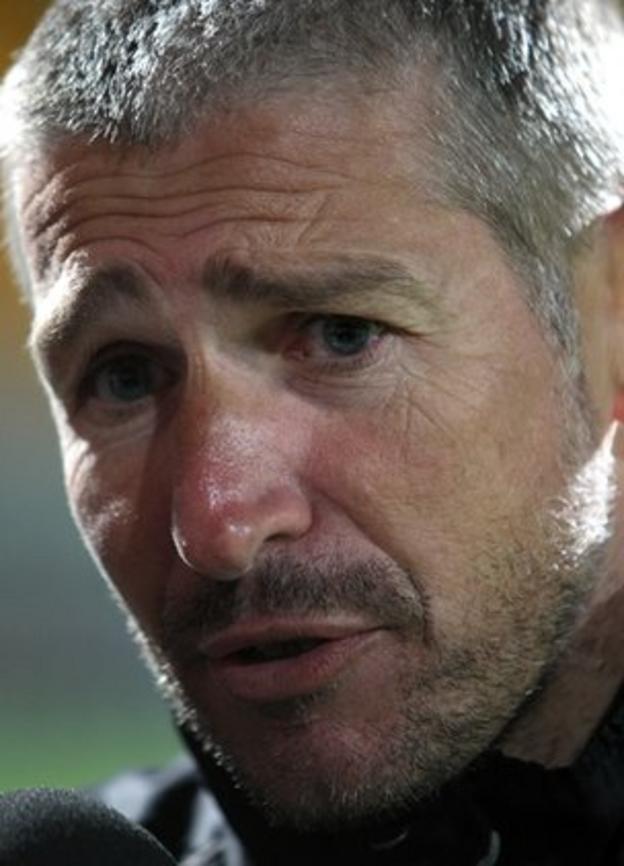 Cambridge boss Jez George is hopeful that his players will be fresh for the run-in after their enforced break.
The U's have not played in almost two weeks because of the weather and George is "99% sure" that will be called off.
"You make the best of it," he told BBC Radio Cambridgeshire. "When these breaks happen you've got to use them.
"We'll keep them right physically but fresh mentally so they'll be raring to go for the second half of the season."
He added: "The lads have been doing a lot of good work with Scott Taylor, the fitness coach. They're getting the right work and we're keeping them fit even if we're not able to train.
"It's a bit of a break mentally from the demands that we make on them in terms of reviewing the games, getting the detail in and the shape of the team.
"We try to individualise a lot of the work. We've got some players who have played every minute of every game and others who haven't played as much.
"We're experts on weather forecasts now. We keep looking at the next day and what the chances are of each game being played. Once we know that the game won't be played, we can get more weights work into them.
"And as soon as we think we will be playing, everything changes - we get outside and start doing some work."