Garth Crooks's team of the week

By Garth Crooks
BBC football pundit
Last updated on .From the section Football
This was a week where the very best Premier League strikers made their mark.
Players such as Grant Holt, Danny Graham, Louis Saha, Yakubu and Jamie Mackie all hit the back of the net and had very impressive performances but which of them made my team? Not many. Take a look at my selection and see if you agree. Join the debate on Twitter using #BBCFootball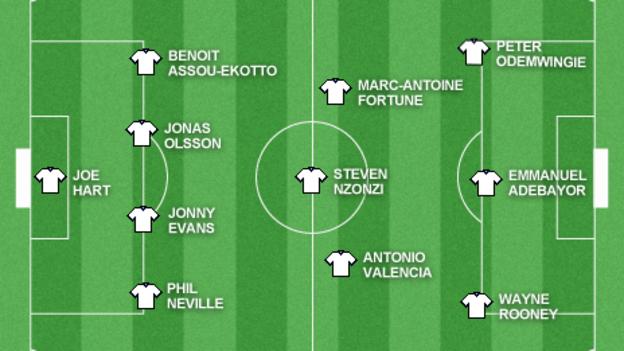 GOALKEEPER - JOE HART, MANCHESTER CITY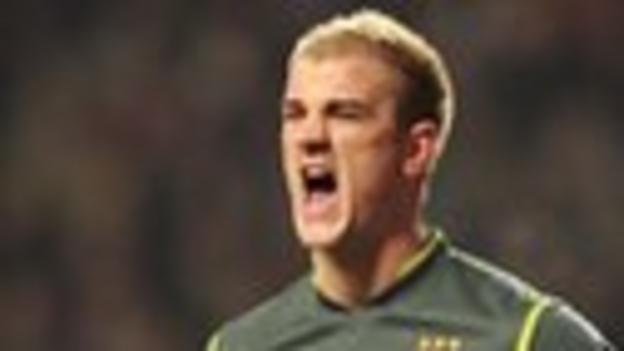 Some are saying he might be the best goalkeeper in the world at the moment. I'll wait until he's got a few championships under his belt before I join in the chorus. What is indisputable is that he is England's number one and he proved it against Aston Villa. He does very little for 70 minutes and then makes a match-winning save from Darren Bent before taking Richard Dunne out in a critical goalmouth clearance. Now that's goalkeeping.
Did you know? Hart has kept more clean sheets than any other goalkeeper this season (11), while the one against Aston Villa was the 53rd in his Premier League career.
LEFT-BACK - BENOIT ASSOU-EKOTTO, TOTTENHAM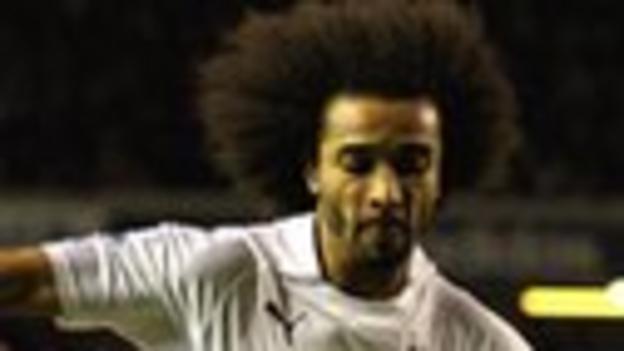 You know your team's in trouble when the opposing full-back ventures into your six-yard box five minutes into the start of the match. To add insult to injury he provided an excellent one-touch finish from an acute angle to open the floodgates for Spurs and begin the nightmare for Newcastle. Pity his hair looks like someone who's just had a thousand volts sent through his boots!
Did you know? Assou-Ekotto has played more minutes (2,178) than any other Spurs outfield player this season.
CENTRE-BACK - JONAS OLSSON, WEST BROM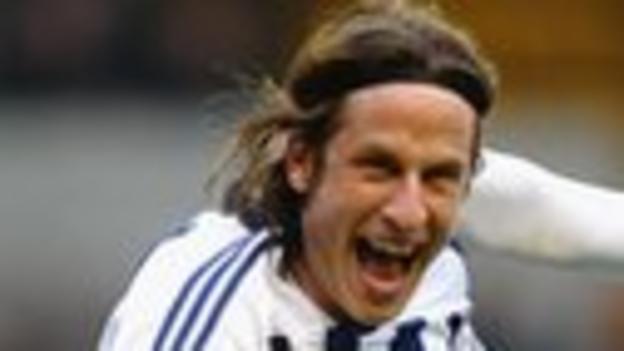 The big Swede was wreaking havoc again in the opposition's box against Wolves. He scored one and made another for Peter Odemwingie with a deft back-heel reminiscent of former Baggies favourite Len Cantello. For those of you too young to remember, Len was a top-class midfield player which rather tells you how highly I rate the improvisation by the Swedish defender for the Odemwingie assist.
Did you know? Three of the five Premier League goals Olsson has scored have come in derby games.
CENTRE-BACK - JONNY EVANS, MANCHESTER UNITED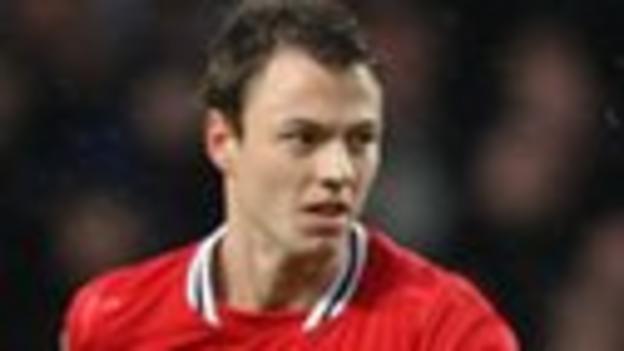 I never thought that Evans was a Manchester United player. That said, I have watched him steadily mature into a calm, dependable centre-half under Sir Alex Ferguson and he was outstanding in defence against Liverpool - particularly in the early exchanges when tensions were running high.
Did you know? Manchester United have won 83% of the 18 games Evans has appeared in this season and just 43% of the seven he has missed.
RIGHT-BACK - PHIL NEVILLE, EVERTON
Phil Neville's tackle on Chelsea's Ashley Cole was straight out of the old school manual for tacklers - in hard, win the ball and make sure it counts. Everton's second goal came as a direct result of Neville's uncompromising intervention. If you're going to play your part in making the goal, you might as well add into the bargain a piece of the full-back who is most likely to cause your team problems!
Did you know? Neville is yet to provide an assist for a league goal this season. The last campaign in which he failed to register a single assist was back in 2005-06 (his first with Everton).
MIDFIELD - STEVEN NZONZI, BLACKBURN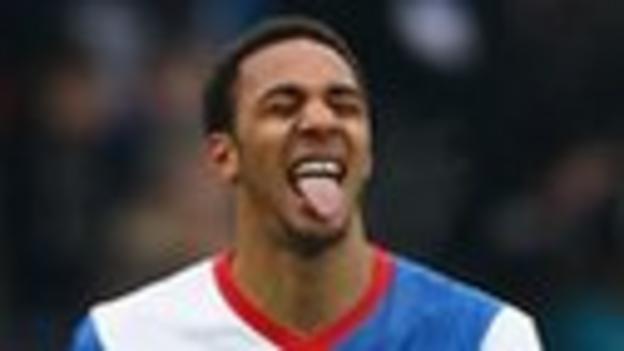 The Frenchman has caught my eye on a number of occasions but, for various reasons, never made it into my team of the week. Against QPR, not only did he score a fabulous goal but kept his side going when panic was beginning to set in during a spirited comeback by Rangers. He can cover the ground, puts his foot in and likes to get in the opposition box. He is another young player Steve Kean is going to have to rely on if Rovers are to survive in the Premier League this season.
Did you know? Nzonzi has provided five goal assists this season having not made one in his 54 appearances prior to this campaign.
MIDFIELD - MARC-ANTOINE FORTUNE, WEST BROM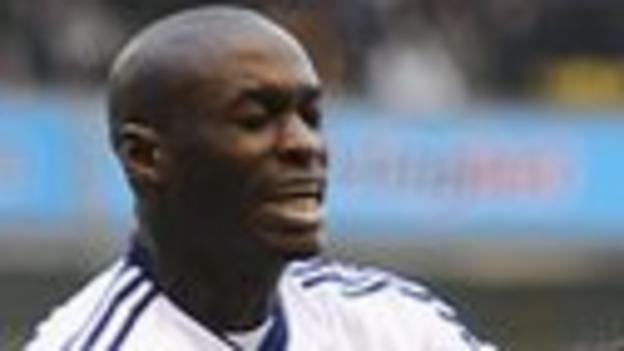 In his second spell at the club, the French-Guyana striker is playing like a man happy to be back in the West Midlands. He terrorised Wolves in West Brom's well deserved 5-1 victory over their rivals. He worked tirelessly throughout the match and was involved in everything the Baggies did.
Did you know? Fortune has played more Premier League games for West Brom (48) without ever receiving a booking than any other player.
MIDFIELD - ANTONIO VALENCIA, MANCHESTER UNITED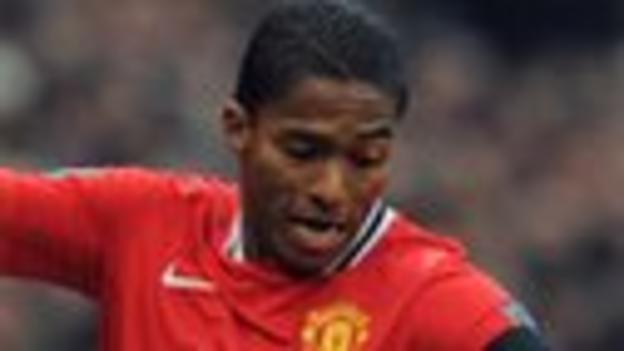 What a contribution the South American has made to Manchester United this season. He's unrecognisable from the Wigan player he was a few years ago. He doesn't score the goals Cristiano Ronaldo used to, but I'm convinced he's a better team player and far less aggravation.
Did you know? Valencia has provided nine assists this season (three for Wayne Rooney), more than he has ever previously managed in a Premier League season.
ATTACK - PETER ODEMWINGIE, WEST BROM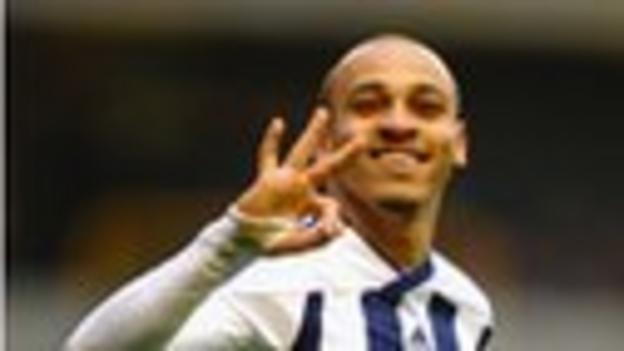 In his side's biggest win since 1962, West Brom's Super Eagle is back doing what he does best and scoring goals. His first finish provided Wolves with all the warning signs but they failed to heed those warnings. By the end of the afternoon, the Nigeria international had ripped the heart out of Mick McCarthy's side, who were outclassed in every department by a rejuvenated West Brom and a striker back in form.
Did you know? Odemwingie has netted five goals against Wolves, more than against any other Premier League opponent he has faced. The goals have come in 287 minutes of action, so one every 57.4 minutes.
ATTACK - EMMANUEL ADEBAYOR, TOTTENHAM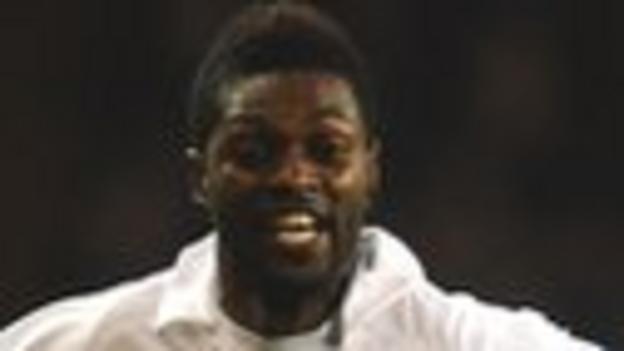 What a performance by the on-loan striker. You have to ask yourself how Manchester City boss Roberto Mancini caused Emmanuel Adebayor and Carlos Tevez, two world-class strikers, to walk away from a club under his management, disgusted by the way they have been treated. The Togolese striker is playing the best football of his career and ripped Newcastle to shreds in a display of imperious link-up play and unselfish football.
Did you know? Adebayor was the first player to provide assists for four goals in a Premier League game since Cesc Fabregas for Arsenal v Blackburn in October 2009.
ATTACK - WAYNE ROONEY, MANCHESTER UNITED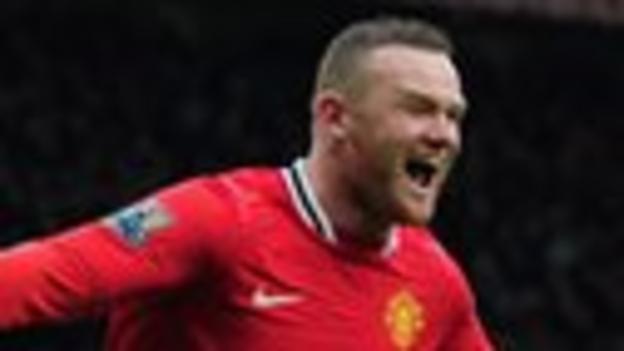 What a shame - two magnificent strikes by the England striker but no headlines and all because of a handshake that never took place. Quite apart from the goals against Liverpool, he crowned his 500th league appearance with a display that epitomised his insatiable appetite for getting on with the game.
Did you know? Rooney has had more shots on target from outside the box (24) than any other player this season.