Portsmouth given financial boost with parachute payment

By Tony Husband
BBC South Today sports editor
Last updated on .From the section Football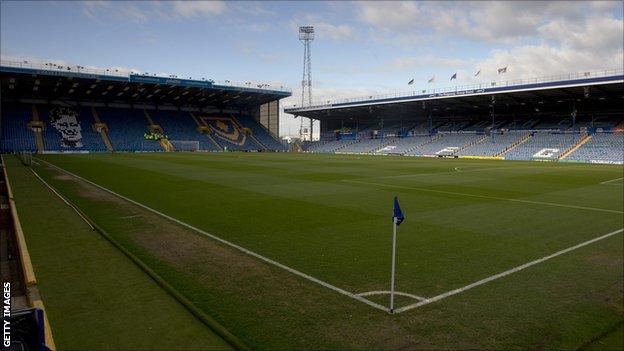 Portsmouth have received a financial boost as their search for a new owner continues, BBC South understands.
Pompey were issued with a winding-up petition by HM Revenue and Customs on 3 January and will appear at the Royal Courts of Justice on 20 February.
The latest instalment of Portsmouth's parachute money was expected in March but they have received it early.
It is understood Pompey will receive around £1m from the Premier League to help their short-term finances.
And while all clubs have received the instalment early, for Pompey the payment holds extra significance considering their perilous position.
Portsmouth's parent company, Convers Sports Initiatives, entered administration in November, forcing the Championship club to search for new owners.
The team's players are still waiting for their January wages and the club have so far failed to gain a validation order to unfreeze their bank account so they can pay their staff.
They owe £1.9m in unpaid tax to HMRC and on Friday it emerged that the club are also still paying off between £4m - £7m from the previous regime.
The Premier League parachute payment means clubs relegated in 2010 receive £48m over four years.
The club will receive a total of £16m from the Premier League in parachute payments during the current season, although much of this sum has already been paid.
Most of the money has gone to football creditors while other creditors of the club are due to start receiving payments this year, in line with the Company Voluntary Arrangement reached after the club went into administration in February 2010.
Last week Portsmouth held talks with HMRC over the winding-up petition, after pressure from MP's for dialogue to prevent the club slipping into administration for the second time in three years.
On Tuesday, Pompey boss Michael Appleton told BBC Radio Solent he had already resigned himself to losing 10 points through administration.