Norwich City defender Elliott Ward happy with return from 'dark times'
Last updated on .From the section Football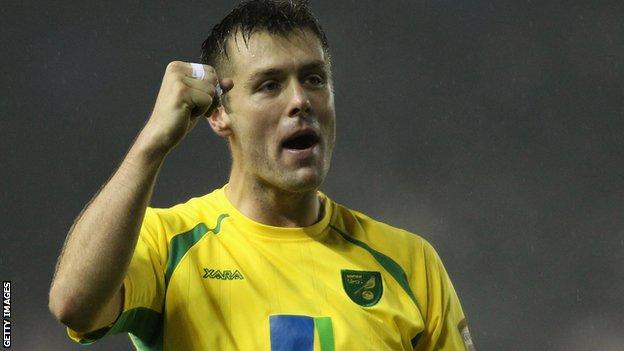 Norwich City defender Elliott Ward has said it was hard to remain positive during his six months out of the game with a persistent knee injury.
"It's been a long time, a few ups and downs, a bit dark at times," he told BBC Radio Norfolk.
"But you have to be strong and come back fighting, like Saturday."
Ward, who was a regular in last season's promotion-winning Championship campaign, says his team-mate's succesful adaption to Premier League football has helped his rehabilitation.
"It's been hard, but the best thing is the spirit," he said.
"The lads have carried on what we've done over the last two years. It's nice to watch the lads do well, we all have one goal and that's to be in this league.
"It's been tough watching, but it's brilliant the way they've played and attacked teams and won games."
And the former Coventry and West Ham centre-half believes the Canaries have the right mentality to build on their current position of eighth in the table.
"You have to approach games with confidence, and we have," he added.
"The way we play, the confidence we have together and the team spirit, sometimes people don't know how to deal with that.
"And we play good football, despite what people say, and we proved that on Saturday."