Burkina Faso coach gets the boot
Last updated on .From the section Football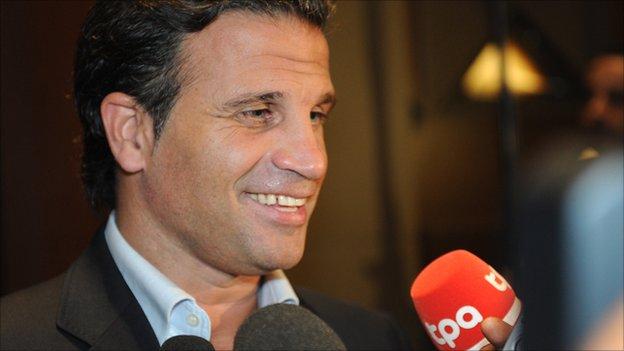 Burkina Faso's football federation has fired coach Paulo Duarte after the national team lost all three of its games at the Africa Cup of Nations.
The development was confirmed by Burkinabe Football Federation (FBF) chairman Zambede Theodore Sawadogo on Friday.
Zambede said that the Portuguese coach "had failed to impose himself as leader of the group'' at the tournament.
Duarte's contract with the Stallions was set to expire on 31 March.
Sawadogo said the FBF decided to end it early because of the poor results at the Nations Cup where the Burkinabe lost to Angola, Ivory Coast and Sudan in Group B.
Assistant coach Mocktar Baro will take charge for the friendly in Morocco on 29 February.
The 42-year-old Duarte had coached Burkina Faso since 2008.
After Burkina Faso's elimination, Duarte said he would quit if the country's football federation did not change its ways.
He accused the football authorities of undermining his efforts.