Plymouth Argyle will 'not get carried away' - Fletcher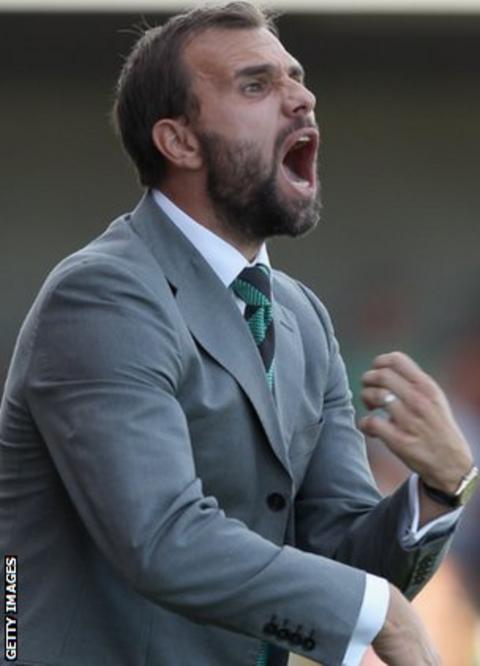 Plymouth Argyle will 'not get carried' away after their in League Two, according to manager Carl Fletcher.
The win was Argyle's biggest of the season as the troubled club moved three points clear of the relegation zone.
"We won't get carried away with it, we'll go back to work on Monday and get on with it," he told BBC Radio Devon.
"I'm pleased we managed to keep a clean sheet, especially towards the end of the game."
Argyle have now lost just once in their last six games and Fletcher says he is happy with the way his side played.
"An away win is hard to come by in any division, they've got some good players and they like to pass the ball round well.
"They tried to play it and we had a game plan and stuck to it and picked our moments," he added.