Nagbe: Liberia coaching switch will change nothing
Last updated on .From the section Football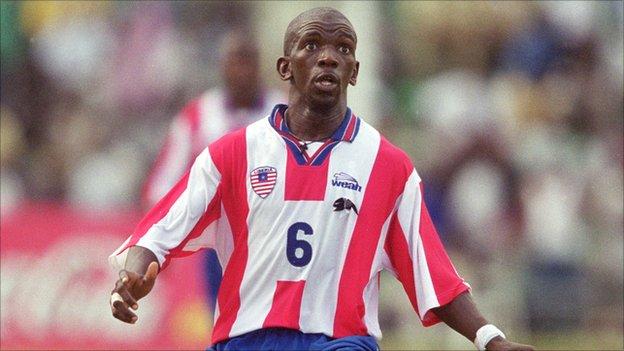 Former international Joe Nagbe says the dismissal of Liberia coach Roberto Landi will not change the Lone Star's international fortunes.
The Italian was sacked on Friday, leaving deputy Kelvin Sebwe to lead the team for next week's 2013 Africa Cup of Nations qualifier at home to Namibia.
But Nagbe believes the Lone Star need more resources to be successful.
"Whoever is there will find it difficult because the game depends on financial assistance," said Nagbe.
"You have to be very great financially to be able to carry on any type of programme that you want to put in sports.
"But if you are not willing to actually support the programme that the coach wants to put in place, then there is no reason for you to hire a foreign coach.
"Even a local coach would not be satisfied to carry out that duty," the former assistant Liberia coach told BBC Sport.
However, the Acting Secretary General of the Liberian FA (LFA) - Yanqueh Borsay - has disputed Nagbe's claims.
"I don't think this is true because we take charge of the coaching staff and do everything to keep them up to standard," Borsay told BBC Sport.
"I don't know why he would say it if everybody is fighting to take charge of the team."
Sebwe will take charge for the first leg of the first round clash against Namibia - with the second leg taking place in Windhoek in June.
A positive result next week could enable the LFA to appoint Sebwe, who played at both the 1996 and 2002 Nations Cups, on a full-time basis.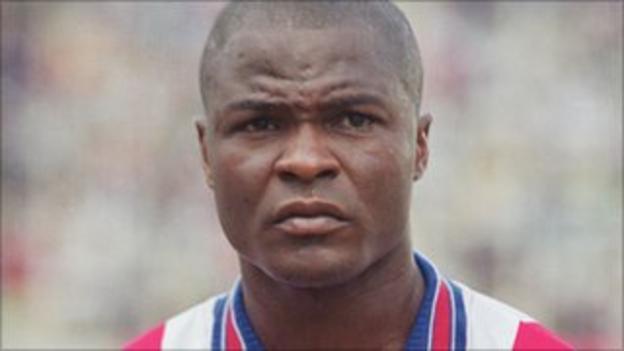 "If we notice that Kelvin is doing well and he is up to the task, we will definitely not appoint any other coach," added Borsay.
Landi - who won just twice in eight matches - had been in charge for less than a year but a 2-0 defeat to an understrength Nigeria last Wednesday was the side's first home loss in nearly six years.
The Italian, who took charge last year, had been heavily criticised by some for spending little time in the West African nation.
Sebwe will be joined by fellow deputies - Thomas Kojo and Janjay Jacobs - although Nagbe, who also once worked on the technical team under Landi, believes real change is needed to boost Liberian football.
"The local FA is not adequately backing the coaches with money," he explained. "Once they are willing to actually pump in the money that will make the team successful - and the coaches and technical staff happy - then you will move in another direction.
"But if you cannot provide the necessities to make the technical team happy, then you are heading nowhere. The budget that they have sometimes for the national team is not sufficient."
Liberia, which has only contested two Nations Cups in its history, has failed to qualify since the 2002 finals.