The real Mario Balotelli

By Pat Nevin
Football Analyst
Last updated on .From the section Football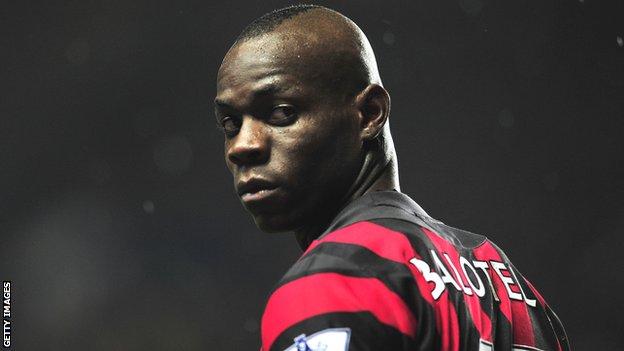 Crazy man-child or misunderstood genius? I can't get my head round just who the real Mario Balotelli is.
Read some of the tabloids and you would think he is the worst kind of mad, bad, out of control, arrogant, spoiled footballer.
But ask others and, while he might let off the odd firework indoors, you will hear about a man who looks out for bullied kids, is generous to a ridiculous level and is one of the most talented players on the planet.
I decided to scour Europe to find people who could give me an insight into what he is really like. Is he arrogant or is he actually painfully shy? Is it something a little more complex than that involving how he was treated as a black child growing up in Italy, which is still a fairly uncommon upbringing even today?
His sister, his teacher, a team-mate from his youth days and his coach from that time were desperately keen to give what they think is an honest and fair appraisal of the man whose character is still a mystery in this country. I can tell you he is certainly not the person I thought he was before I started my search.
So how is he rated as a player by some of the top professionals that have worked with him?
His Italy Under-21 boss, the former Chelsea and Italy striker Pierluigi Casiraghi, startled me with his opinion on Mario's abilities, telling me he had never seen Italian legends Roberto Baggio or Gianfranco Zola do the things that Balotelli does.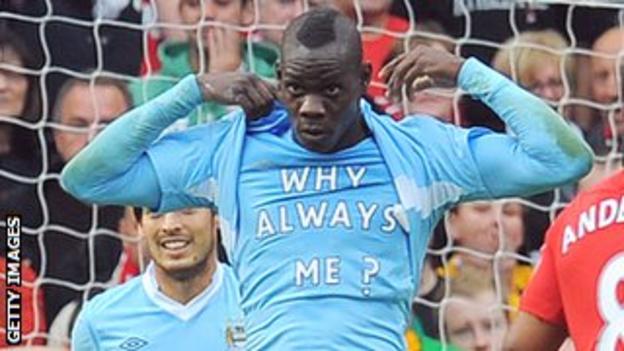 Further chats with ex-Chelsea player and manager Gianluca Vialli, former Italy coach Marcello Lippi and Ivano Bonetti, the former Genoa, Sampdoria and Tranmere player, who lives in Mario's home town of Palermo, underlined that many in Italy share Casiraghi's views.
His colourful agent, chatting in a stylish cafe in Milan's coolest street, gave some incredible insights into Balotelli's relationship with Mancini, explaining the reasons for the deep bond between the two men.
Everywhere I went, everyone I talked to had an opinion on the Man City striker. In Italy he is adored but why then did he feel the need to leave so young?
There must be something special about him because even the 'Special One', Jose Mourinho, couldn't figure out how to get the best from him during his time as Inter Milan coach; a rare occasion when the Portuguese admitted defeat.
Is it inherent madness or a wildness that cannot be tamed - or is it little more than the excitement of youth that still exists in the player today?
Who else would get Noel Gallagher to regularly dedicate a song to him when he plays live? Noel told me exactly why he thinks Mario is among the best, why he acts the way he does and why he could have been a great frontman in a band if he wasn't a centre forward.
And that could be the best way to sum him up - Mario Balotelli, this generation's rock 'n' roll footballer.