New school could leave St Martin/SCF homeless
Last updated on .From the section Football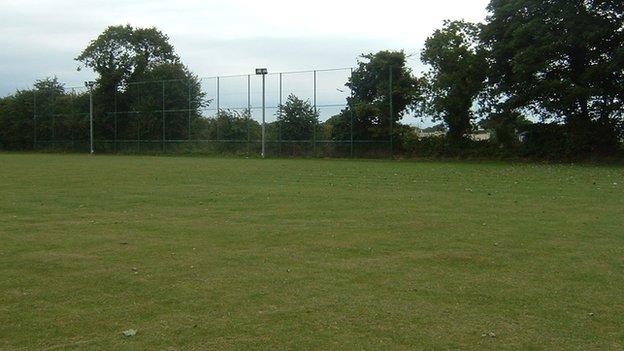 St Martin Sporting Club Francais football club could be made homeless if plans to build a new school on their pitch are approved.
The club, which was formed after St Martin merged with Sporting Club Francais in 2004, play in the grounds of St Martin's primary school.
But the island's education authorities now want to rebuild the school.
They claim the only suitable site for the new building is the pitch currently used by the club.
"We've been looking for a new site for the new school for a number of years now," St Martin states member Steve Luce told BBC Radio Jersey.
"It hasn't happened, we don't want to use compulsory purchase, and the only site that is available is one that's owned by the Education department - which is the playing field alongside.
"The one thing we can't do with this new site is to accommodate the footballers.
"We're going to be trying hard to find somewhere for them to go, it's unfortunate but the school is really the heart of the parish and I really feel that the school is a top priority," Deputy Luce added
The original St Martin Football Club was one of the oldest in the Channel Islands, having been formed in 1894, while Sporting Club Francais were founded in 1925.
This season they are challenging at the top of the Championship and hoping to gain promotion into the island's top flight for the first time since merging.