Bournemouth 'unaffected' by Seward administration
Last updated on .From the section Football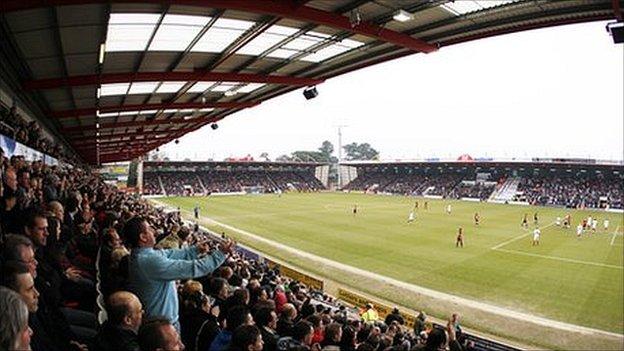 Bournemouth chairman Eddie Mitchell claims the club is "unaffected" by Dorset car dealership Seward Wessex Limited being placed into admistration.
Last year Bournemouth's Dean Court home was renamed the Seward Stadium as part of a three-year sponsorship deal said to be worth a six-figure sum.
"It is sad when something like this happens, but we are living in hard times at the moment," said Mitchell.
Seward Wessex Limited is continuing to trade while it looks for a new buyer.
Mitchell told BBC Radio Solent on Wednesday that the club would support Seward for as long as possible and later told the club's website he was positive Seward will see out the rest of their three-year-deal.
"I don't think it will affect the club at all," added Mitchell.
"We think very highly of [Seward chairman] John Saunders and the work he has done for the club, not just the last few seasons but long before I came here.
"We will support Seward wherever we can as they are a company who have been associated with the club for years.
"Hopefully we will look forward to a long and happy future with them as sponsors."