Cheltenham Town annual accounts reveal profit
Last updated on .From the section Football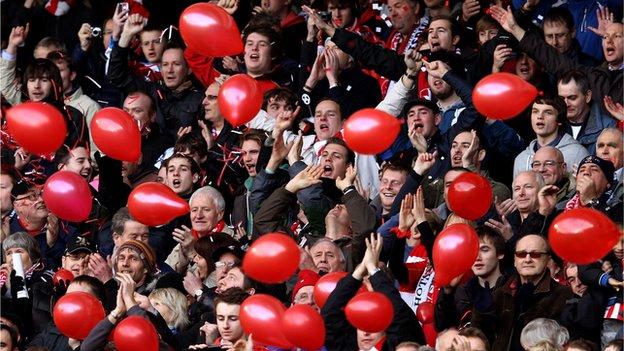 Cheltenham Town have posted a £31,438 profit for the year ending 2011, according to annual accounts published on Tuesday.
After losses of £273,008 were announced last year, the new figures highlight a turnaround in financial fortunes for the League Two promotion chasers.
"The figures are remarkable," Chairman Paul Baker told the club website.
"They show that we have not only halted the huge losses but managed to turn the business around."
Baker, whose side were knocked out in the FA Cup third round by Tottenham at White Hart Lane, has stated the importance of ongoing financial diligence.
"We still have to be very careful with our expenditure but the club is now in a much healthier financial position than for many years.
"It is particularly important to use our money wisely given that central distributions from the Football League will fall by over £100,000 next season.
"There are a number of significant challenges ahead but the club is now in a strong position to meet them."