Nigeria's Adamu loses CAS appeal against Fifa ban
Last updated on .From the section Football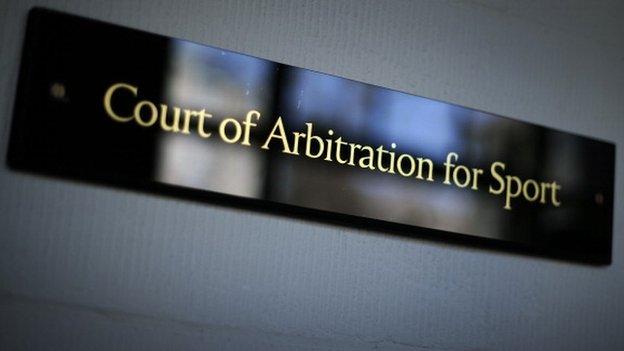 Nigeria's Amos Adamu has lost his appeal against a three-year ban from football.
He was sanctioned by football's world governing body Fifa after allegations of corruption in the run-up to the decision on who should host the 2018 and 2022 World Cups.
He took his case to the Court of Arbitration for Sport (CAS), which has rejected his appeal.
"CAS considered the sanction was not disproportionate," the court said.
"[The ban] was even relatively mild, considering the seriousness of the offence."
In a statement, Fifa said it was "satisfied" by the decision and re-confirmed its policy of zero tolerance to corruption.
Adamu was filmed by reporters from a British newspaper, the Sunday Times, who posed as lobbyists for a consortium of American companies that wanted to bring the World Cup to the United States.
He was offered $800,000 to build four artificial football pitches in Nigeria and was banned for a breach of Fifa's code of ethics.
"The CAS panel stressed that it was of crucial importance that top football officials should not only be honest but should evidently and undoubtedly be seen to be honest," the judgement said.
"With respect to the behaviour of Dr Adamu, the CAS panel was comfortably satisfied that he was far from actively and unambiguously refusing the improper offer set forth by the alleged lobbyists."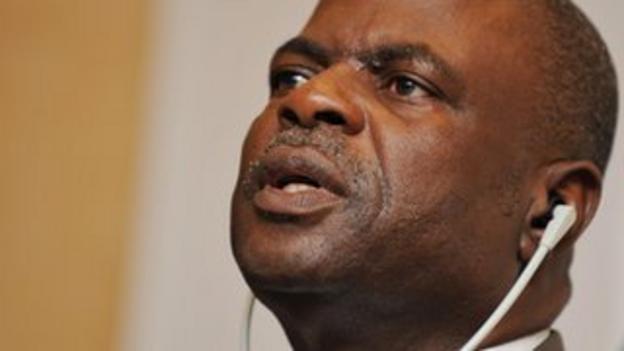 He has always maintained his innocence and has pursued this appeal as far as it can go.
The CAS judgement says Adamu argued that the evidence against him should have been rejected because "the journalists would have violated the Swiss Criminal Code" in gathering their material.
But the court rejected that claim, saying it was "an international tribunal sitting in Switzerland" and as such is not bound to follow the rules of the Swiss courts.
It also said no judge had declared the evidence was unlawfully obtained and "it was not even sure that the Sunday Times journalists acted illegally".
Adamu's case, and those of a number of other Fifa members, sparked a crisis at football's world governing body.
Two more former executives, Amadou Diakite of Mali and Ahongalu Fusimalohi of Tonga, are both waiting for the results of their own appeals to CAS over allegations of corruption made by the Sunday Times.
Adamu was first sanctioned by Fifa in November 2010, a decision which was confirmed in February last year.
He filed an appeal last May and the case was heard in October, but it has taken until now for a final decision to be reached.