Blackburn Rovers meet David Goodwillie payment to Dundee United
Last updated on .From the section Football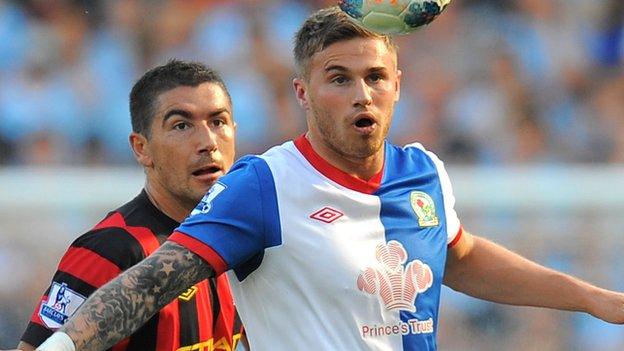 Dundee United have confirmed they received a scheduled payment from Blackburn Rovers for the transfer of striker David Goodwillie.
A Tannadice spokesman said: "I can confirm that we have now been paid the sum due by Blackburn, but the money was due to us a week past Wednesday and we have only received it today."
It had been reported Blackburn missed the deadline for the payment, but a statement said: "The club can confirm it paid all the monies to the FA on Monday."
Goodwillie signed for Rovers in August for an undisclosed fee, thought to be £2m plus £800,000 in potential add-ons.
He has scored four goals in 20 games for Rovers.