Football League can only do so much on takeovers - Clarke
Last updated on .From the section Football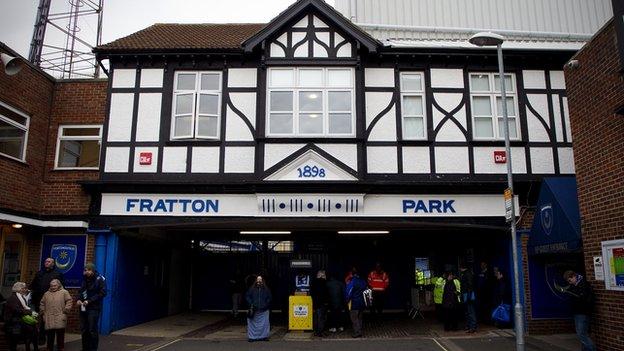 The Football League has defended its record on scrutinising club takeovers but admitted its investigations are limited due to financial restraints.
But League chairman Greg Clarke said: "The reality is we are on a very limited budget trying to delve into things thousands of miles away.
"The FSA budget is something like 200 times that of the Football League."
Clarke accepts that the Football League faces a tough challenge to ensure its clubs remain in responsible ownership but insists that strict legal requirements must be upheld before any takeover can be blocked.
He told BBC Radio 5 live's Sportsweek programme: "People turn up and self-certify that they have no criminal convictions. If that looks reasonable and plausible, we will certify them for ownership.
"What we can't do is to make judgements that we can't substantiate in front of a court of law.
"What I have to do as the chairman of the Football League is be an ethical pragmatist. The Football League has an overhead of £3m a year, which is the cost of running the whole thing.
"If we're taken to judicial review and we're found to have materially damaged someone by a process we can't substantiate through fact then we will be taking on huge risks that could potentially bankrupt the Football League."
Portsmouth's most recent owner Vladimir Antonov, who stepped down as chairman in November, is currently fighting extradition to Lithuania on asset-stripping charges. The 36-year-old has insisted he will sue the Lithuanian government and clear his name.
Clarke added: "We don't disbar people from owning football clubs in the UK unless they have been convinced by a court of law or a regulatory authority. We don't just say we don't like the look of them.
"Mr Antonov had no convictions and no regulatory black marks against his name, and had been approved by the Swedish government to own Saab."
Clarke also warned against the dangers of assuming that foreign ownership of clubs is an inherently bad thing.
"Most of the people who turn up are decent, honest business people," said the former Leicester chairman.
"Across the UK, there are many people who own football clubs from countries around the world who have done nothing wrong. If we start being prejudiced against people just because they don't come from England, it's a long and slippery slope."