Farnborough docked five points for financial irregularities
Last updated on .From the section Football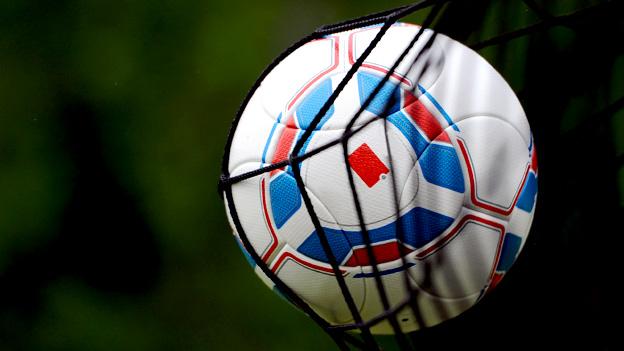 Blue Square Bet South side Farnborough FC have been deducted five points and given a £5,000 suspended fine by the Football Conference after being found guilty of financial irregularities.
The club were found guilty of submitting misleading information on quarterly financial returns.
The Hampshire club intend to appeal against the decision.
"I am extremely disappointed to hear of the Conference's verdict and penalty on Monday," said manager Spencer Day.
"However the opportunity to make our defence and mitigation is at an appeal to the FA which we will be lodging as soon as possible.
"The club has been found guilty of an offence dating back to a document due in June last year and a dishonoured cheque way before I took charge, but I accept that it is a club responsibility."
Day continued: "Due to a series of events the club has yet to file any sort of defence to the charge and we look forward to the appeal where we can give the Conference and Football Association our position and let procedure run its course.
"Naturally, as the first-team manager, this is potentially a massive blow to our survival chances, however we are still in a vastly better position in the league table than when we started in late November and I am very confident."