Matt Bloomfield column: Loan concern and Bournemouth banter

By Matt Bloomfield
Wycombe Wanderers midfielder
Last updated on .From the section Football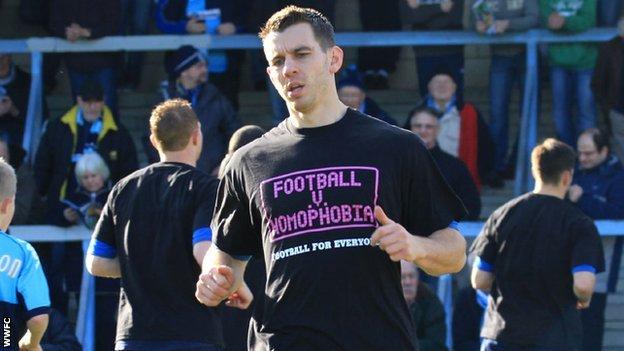 There is no doubt about the immediate impact our four new loan signings made on the team in Saturday's 5-0 home win against Hartlepool.
I suppose you could say it was the perfect way for our manager to use the emergency loan system to give our squad a boost.
However, it has been reported that Fifa has got plans in place to scrap the current system by 2014.
I'm not the world's biggest fan of the loan system but I do think that the positives out-weigh the negatives.
Like any transfer, a loan signing is a gamble. Will they fit into the assembled squad and make an impact in what might only be a month? Will they fully commit themselves to a cause if they know that they will only be with a club for a short time? Like a lot of things in football, it comes down to character.
I think that Saturday was the first time I have been part of a squad that has four new loan signings in the starting XI, added to another loanee in Louis Laing. The new lads fully immersed themselves in the squad and relegation fight, and showed that they cared about where we finish our season.
It will certainly be a loss for players if the loan window is scrapped. There is nothing worse than training all week and continually being overlooked on a Saturday. The emergency loan window gives players an opportunity to go out and play some games if you aren't getting those games at your current club.
Last week was a weird one for me, beginning with the trip to Walsall. We were on our way up to the Banks's Stadium on Saturday morning when I started feeling really rough so I had to be dropped off at the services on the M40.
I was sat there feeling sorry for myself and waiting to be picked up when some Bournemouth supporters spotted me in my club tracksuit.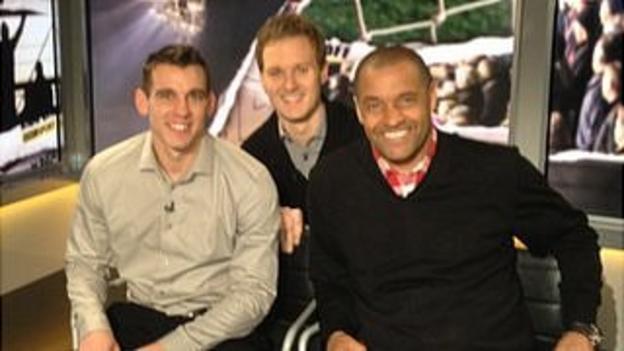 They were a group of young lads in good spirits and they proceeded to throw some jokes in my direction about our league position. All I could think about was getting home to bed but I had to put a brave face on as they had their laugh at my expense!
I then spent the whole week in bed and didn't train until Friday. I lost a bit of weight but was glad that I was deemed fit enough to take a place on the bench on Saturday.
After the game I was invited to appear on BBC Late Kick Off on Monday night (see the picture).
Dan Walker, Mark Bright and all the crew made me feel really welcome and I thoroughly enjoyed the experience.
I feel privileged when I am asked to appear on programmes like this. I'm not a well known high profile player, far from it, so it's vitally important that when I am asked that I am able to present myself in a positive way.