Burundi coach resigns after beating Zimbabwe
Last updated on .From the section Football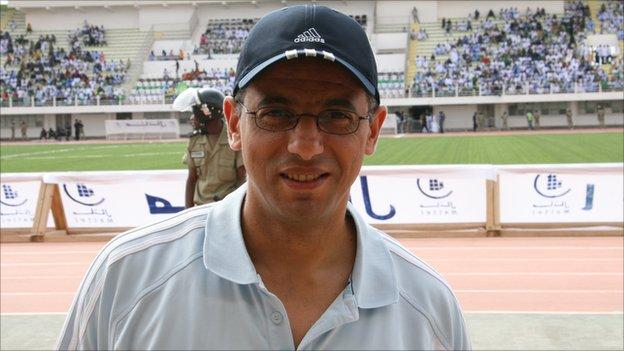 Burundi coach Adel Amrouche announced his resignation hours after his side beat Zimbabwe 2-1 in a 2013 Africa Cup of Nations qualifier on Wednesday.
But the Belgian coach then resigned in protest over the poor conditions he says he has had to work in.
"I'm afraid I have to resign - I can't continue to train a team which can't prepare for games properly," he said.
Amrouche, who took charge back in 2007, cited the lack of support from Burundi's sporting authorities as the reason for his shock resignation.
"I'm happy with today's victory, everyone is happy and I think I have achieved my objective - but I can't go any further," he said.
"We don't get to play friendlies, we don't have enough equipment and I can only get access to some player on match days.
"I must be the only manager who gets to try his player on the day of a major tournament.
"We're tired - I'm personally very tired to work in these conditions."
Unless Amrouche has a change of heart, Burundi have four months to find a new coach ahead of June's return leg in Zimbabwe.
The Belgian has voiced his concerns about the administration of football in Burundi before, first threatening to quit his post when speaking to the BBC in 2007.