Rangers chasing club owner Craig Whyte for up to £9m
By Matt Slater
Sports news reporter
Last updated on .From the section Football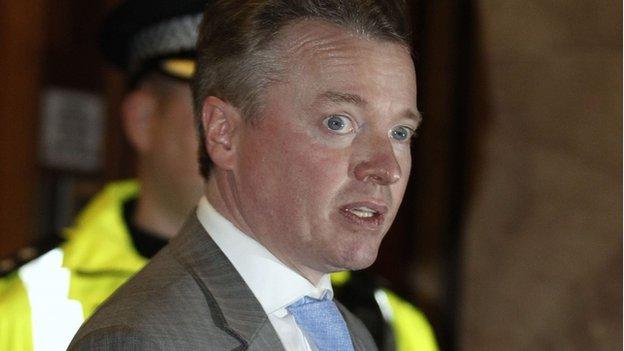 Rangers administrators are pursuing the club's owner Craig Whyte for up to £9m in money contractually promised at the time of his takeover in May 2011.
Lawyers acting for Duff & Phelps, who were appointed as administrators on 14 February, have gained a court order to seize a preliminary £3.6m from Whyte's solicitors Collyer Bristow.
That money is now in a bank account belonging to law firm Taylor Wessing.
Duff & Phelps will ask a high court judge to release it to them on 8 March.
These legal moves come against a backdrop of enormous uncertainty at Ibrox, with a statement on drastic cuts to the playing squad imminent.
With a projected shortfall in funding to the end of the season of £4.5m, the administrators desperately need this money - which they claim should be in the club's bank account anyway - to keep the Scottish champions in business.
The consent order against Collyer Bristow was granted in London on Thursday and is the first product of a concerted effort by Duff & Phelps to gain access to all of the club's assets - a process they claim has been hampered by Whyte.
The controversial entrepreneur's legal advisors deny this and it is hoped that they will not contest the court order next week.
That does not mean, however, other parties to this complicated picture might not object to the Collyer Bristow cash being passed to Rangers.
Ticketus, the finance company that loaned Whyte £24m against future season-ticket sales, is just one party that may object to this transfer, although a statement from the London-based firm on Thursday suggested it wanted to safeguard its position by dealing directly with any potential new bidder for the Old Firm institution.
After the seizing of the money it does mean the £3.6m can no longer be accessed by Whyte.
The next challenge for Paul Clark and David Whitehouse of Duff & Phelps, however, will be to get their hands on the £5m-plus they claim Whyte owes the club as part of his legally binding takeover agreement. This shortfall in "breaches of undertaking" was flagged up by former Rangers chairman Alastair Johnston last week.
"We can report that we made this week an emergency application to the High Court in London to secure money held in the client account of solicitors, Collyer Bristow, who had acted for the purchaser of the Club in May 2011, said joint administrator Paul Clark.
"We can confirm that, following the court hearing Collyer Bristow paid approximately £3.6m to our lawyers, Taylor Wessing, to be held securely by Taylor Wessing until the High Court decides whether or not it is the club's money.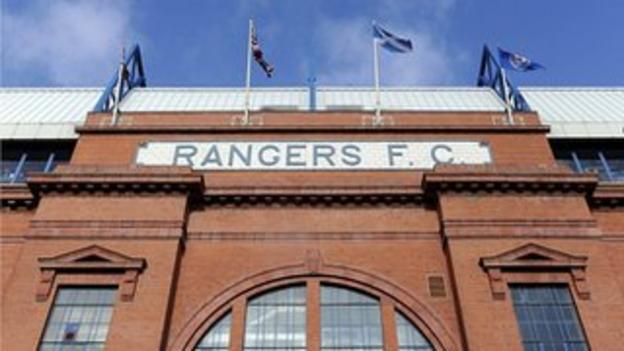 "Collyer Bristow will also disclose to Taylor Wessing details of the payments of funds out of their account on behalf of the club since May 2011.
"The High Court in London will hear further representations on the administrators' claim to the money and our request for further information from Collyer Bristow on 8 March 2011.
"Since legal proceedings are ongoing, we cannot provide further information, but this is a positive step in the administrators' investigations into the club's financial affairs.
"Right now, the situation is quite simple - income generated now will help secure the future of Rangers and we encourage supporters, who have shown tremendous backing for the club throughout this process, to buy tickets for the Hearts game at Ibrox tomorrow and future home matches."
Without some clarity on this matter it will be very difficult for Duff & Phelps to engage in meaningful discussions with individuals or groups interested in buying the Glasgow giants out of administration.
A 16 March deadline has been set for expressions of interest in the club and it is believed that up to six potential bidders have emerged with serious plans.
Just how serious those plans can be, of course, is open to debate while Rangers await the verdict of a tax tribunal that could result in the club being hit with a bill of anything up to £75m in back taxes, interest and fines.
Rangers fans will hope a deal can be struck between a new owner and the taxman, with the key consideration probably being the return the public purse will get from the club as a going concern or a fire sale at the club.