Arsenal may complain at Belgium's use of Thomas Vermaelen
Last updated on .From the section Football
Arsenal boss Arsene Wenger says Thomas Vermaelen's appearance for Belgium may have aggravated his ankle injury.
The defender, 26, played 90 minutes against Greece and is now doubtful for Saturday's trip to Liverpool.
Wenger said: "Belgium has made a decision I still don't understand. They forced the player to travel first and then forced him to play 90 minutes."
The Royal Belgian Football Association (KBVB) say there was no agreement with Arsenal that Vermaelen would not play.
The KBVB told the Press Association that Vermaelen was examined by their medical team when he arrived, was happy to play in Wednesday's game and showed no signs of injury when he left the squad.
Wenger added: "I will look [to see] if we can put a complaint in.
"We have a problem with Vermaelen that we will have to assess today [Friday]. At the moment it is very hard to say [what his chances are of playing against Liverpool].
"They had a centre-back on the bench who did not play at all in a friendly game knowing that they do not even go to the European Championship.
"For me, it is very difficult to understand."
Vermaelen has struggled already this season with fitness issues and missed more than two months of action between August and October due to ankle ligament damage.
When fit, the ex-Ajax man has been a mainstay of Wenger's defence, playing 27 times this season.
Wenger also revealed striker Robin van Persie will be examined on Friday after irritating a groin strain playing for Netherlands against England on Wednesday.
International friendlies have becoming an increasingly inflammatory issue between football's governing bodies and club sides.
On Tuesday, European Clubs Association (ECA) chairman Karl-Heinz Rummenigge hailed Uefa's decision to reduce the annual number of double-header friendly dates from 12 to nine, a deal yet to be ratified by Fifa.
Asked if he believed international friendlies in February were needed at all, Wenger replied:
"No. Personally, I think the friendlies are becoming more and more difficult to accept by everybody.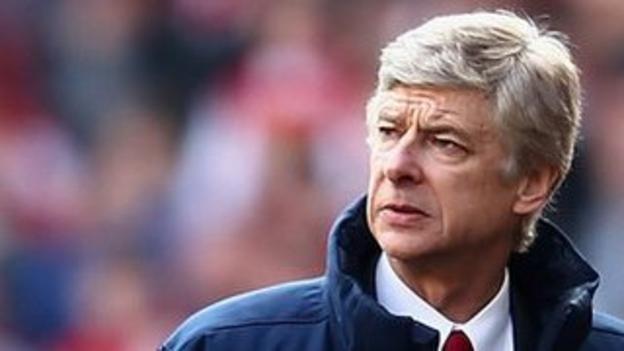 "For example, we had Gervinho going to the Africa Cup of Nations. You lose the player for a month.
"He goes again on Wednesday night to play for the Ivory Coast in the Ivory Coast. It is absolutely ridiculous.
"He came back yesterday but I couldn't use him until now, basically, because he is tired from the Africa Cup of Nations.
"I'm always in favour of using the players for official games and I never asked any player not to put in 100% for his country when it is a qualifier or big competition.
"But the friendlies are becoming more and more difficult, especially in these periods [of the season]."
Wenger says Wales captain Aaron Ramsey is definitely out of the upcoming matches against Liverpool and AC Milan, while left-back Andre Santos is two weeks away from a return.
Midfielders Tomas Rosicky and Abou Diaby are available for selection this weekend.