Andre Villas-Boas has 'no problem' with Frank Lampard
Last updated on .From the section Football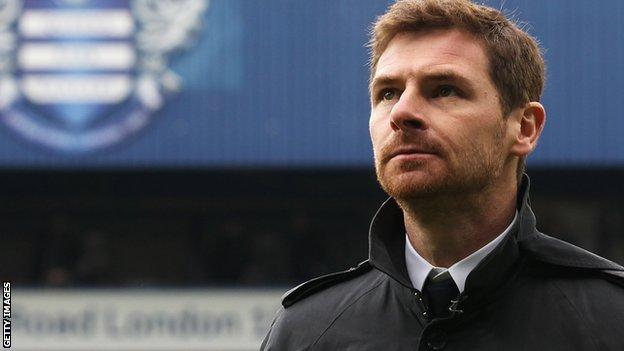 Chelsea boss Andre Villas-Boas insists he has "no problem" with midfielder Frank Lampard.
"His own interpretation of the relationship is his own but I have no problem with it and I explained it to him," Villas-Boas said.
"There are decisions I have to take for the benefit of the team, always."
England international Lampard has reportedly been unhappy with the number of games he has missed this season.
He was dropped for the two matches prior to the win against Bolton, when he scored his 150th Premier League goal in a comprehensive victory.
"I have to choose the team and I try to choose the best team for every single game," Villas-Boas continued.
"It hasn't involved Frank a couple of times but it doesn't mean I have a personal problem with him.
"It's just a manager-player relationship in the end. For me, it's fine. I have no problems with it."
The Chelsea fans chanted Lampard's name throughout the Bolton game at Stamford Bridge.
"He's a legend of the football club," said Villas-Boas. "If they chant his name during the whole game, it's because he represents exactly that.
"I hope one day to have the curriculum [vitae] that Frank has at this football club, which is amazing in terms of trophies."
With Chelsea slipping out of the Premier League's top four and comprehensively beaten in the first leg of their Champions League last-16 clash against Napoli, pressure has been mounting on the Portuguese manager.
This Tuesday sees Villas-Boas's side face Championship team Birmingham City in an FA Cup fifth-round replay.
"[These fixtures] are key just because we can be out of, or continue in, two competitions," he said ahead of Saturday's Premier League game at West Brom.
Asked if March was a defining month, he said: "It can define a trophyless season for Chelsea, yes."
Reports linking former Chelsea boss Jose Mourinho with a return to the club - the Real Madrid manager was photographed supposedly house-hunting in London - have not aided Villas-Boas's cause.
"The only place where Jose's shadow isn't lurking is Barcelona. It's everywhere else in the world," Villas-Boas said.
"If you can train a manager to be the best in the world, everyone wants him."