Caretaker boss Ashley Westwood ponders Kettering Town return
Last updated on .From the section Football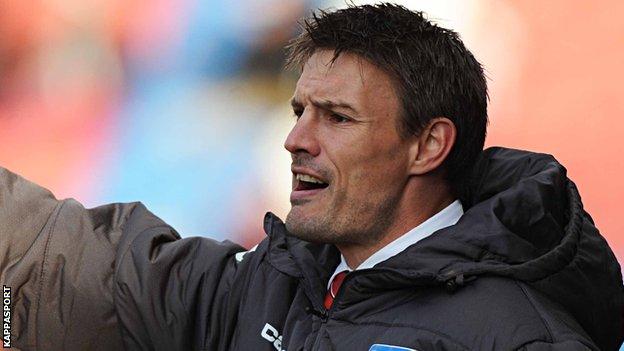 Kettering Town caretaker boss Ashley Westwood says he may register himself to play for the team again.
Westwood told BBC Northampton: "The time has come to get more involved with training, and if needed, be registered.
"We're inviting a few players in this week and we'll see if they're good enough."
He continued: "If they're not, there's always the option of registering myself."
Even though they are subject to a player registration embargo, the Poppies have permission from the Football Conference to sign non-contract players if the number of fit and available members of their squad falls below 16.
"I haven't managed to train every day. It's been tough trying to organise training by myself, and I thought if I were to train, it'd be one eye off the coaching side," Westwood added.
"I don't think I would've helped the side any more than what's there but if I have a good week, it'll be in my mind."