Chelsea: Who's in line for Roman Abramovich's hot-seat?
By Andy Brassell
European football expert
Last updated on .From the section Football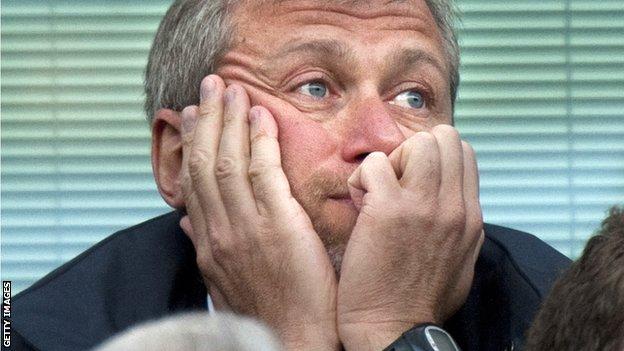 Chelsea owner Roman Abramovich gambled on potential with Andre Villas-Boas but he is unlikely to do the same again when appointing the Portuguese's successor.
This time the Russian billionaire is odds-on to go for experience with some well-known names in the frame for the Stamford Bridge hot-seat.
BBC Sport looks at some of the main candidates:
JOSE MOURINHO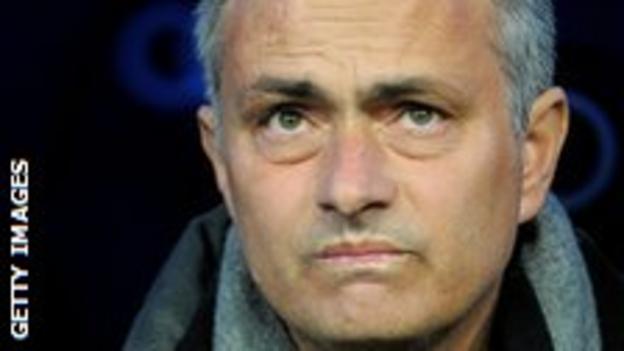 Age: 49
Current club: Real Madrid
Shortest odds: 2/1
"The Special One" has never hidden his keenness to return to the Premier League. Speculation of a comeback has risen significantly in recent months, following leaks of strained relations between Mourinho and Real Madrid's Spain stars.
The former Chelsea boss has communicated through trusted sources that he is ready to return to England at the end of the season, and last week allowed himself to be spotted house-hunting close to Stamford Bridge. How much of this very public flirtation is a power grab, as opposed to a genuine desire to leave swiftly, remains to be seen.
Certainly the obstacles to his return are negligible. Mourinho's relationship with Abramovich was quickly repaired after his sudden departure. The Manchester United and Manchester City posts do not seem likely to open up. The real question is if Mourinho fancies the task of replacing a Cech-Terry-Lampard spine that was in its prime when he inherited it in 2004.
PEP GUARDIOLA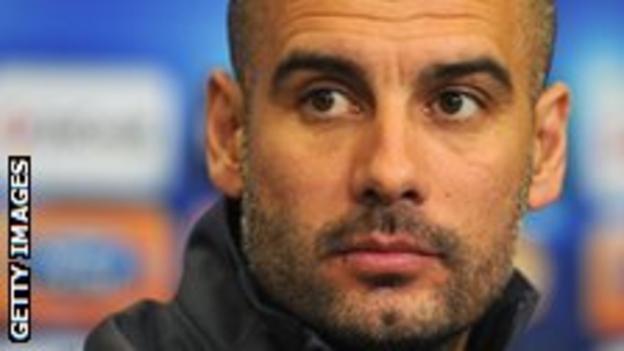 Age: 41
Current club: Barcelona
Shortest odds: 4/1
It is hard to imagine many head coaches in Guardiola's position being potentially so available. He has enjoyed relentless success in constructing arguably one of the greatest teams in footballing history, but has always kept his options open. Guardiola has always preferred to sign for only one season at a time.
Widespread reports in Spain had the Barcelona coach verbally agreeing a deal for next season back in December. Still, nothing is signed and the question remains: how much more can he do at the Nou Camp? Clinching a third Champions League trophy in four seasons might be an ideal way to sign off.
The challenge of Chelsea would represent almost a polar opposite to Guardiola's Barcelona brief. He knows Barca inside-out, and has perfectly exploited his knowledge of the club's stellar youth system. The Blues, meanwhile, have been heavily criticised for their relatively unproductive academy. Success at the Bridge would put to an end any doubt over Guardiola's status as an all-time great coach.
RAFAEL BENITEZ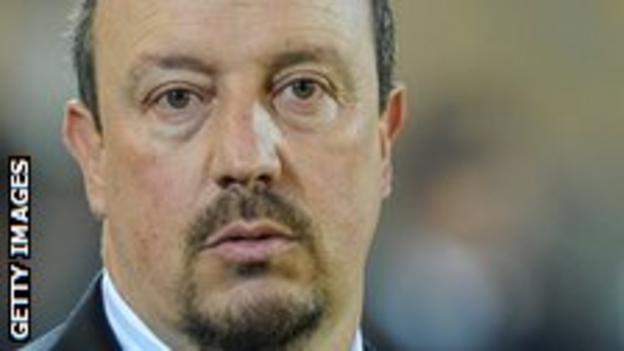 Age: 51
Current club: None
Shortest odds: 4/1
The difficulties of Benitez's final months at Liverpool should not overshadow his qualities. He is one of the game's sharpest tactical minds, with painstaking attention to detail. He also produced Liverpool's most attractive side in a generation, the 2008/09 side which ran Manchester United close for the Premier League.
He does know how to succeed in the Champions League. In 2005 he won the trophy with a borderline dysfunctional squad, so could offer Abramovich short-term gratification as well as good prospects. European know-how is surely an attractive feature for the owner.
The greatest problems with a potential Benítez appointment are image-based. Chelsea fans associate him both with his latter-day failure at Liverpool, and the attritional football of the 2005 and 2007 Champions League semi-finals against Chelsea.
Abramovich may be put off by Benitez's difficult relationships with the boards of Valencia and Liverpool. In both cases, the coach campaigned diligently for greater transfer autonomy.
FABIO CAPELLO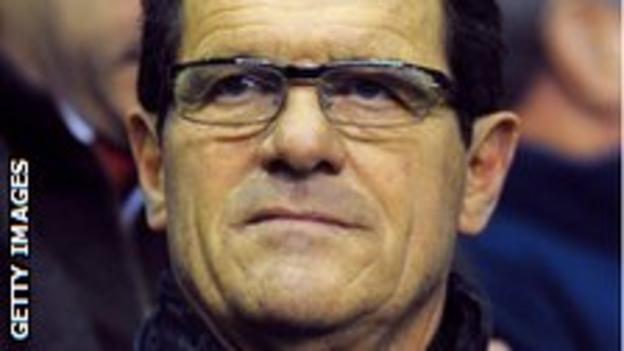 Age: 65
Current club: None
Shortest odds: 6/1
England's loss could be Chelsea's gain. Capello has plenty of critics for his stewardship of England but his club track record is peerless, with title wins in Italy and Spain.
Respected rather than liked in his native Italy, he is ostensibly the perfect fit for Chelsea in many ways. He is unemotional and business-like. Dealing with international-class stars is second nature. In short, he has the experience, hard-headedness and status to successfully complete the needed squad transplant.
Capello is a pragmatist. His masterminding of Milan's stunning 1994 Champions League final win over Barcelona does, however, show that he cannot be totally typecast.
Importantly, he never lets pride inform his decisions. A good example is his reincorporation of David Beckham into Real Madrid's side in 2007 to great effect - he had previously said he would never pick the England captain again.
ROBERTO DI MATTEO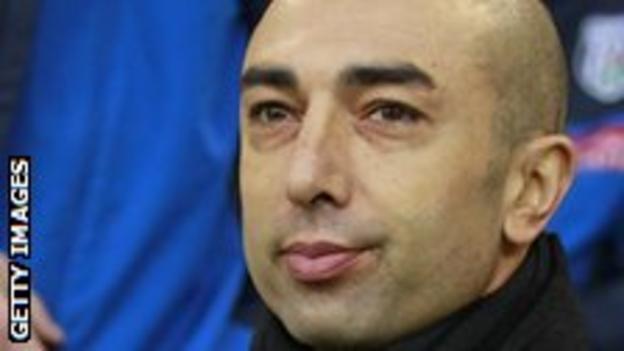 Age: 41
Current club: Chelsea (caretaker boss)
Shortest odds: 5/1
Di Matteo retains a sizeable portion of goodwill among Blues fans. As a player, he was part of what made Chelsea fashionable pre-Abramovich. Cosmopolitan, good-looking and stylish, he was one of the key figures of the Matthew Harding era. His two FA Cup final-winning goals live on in Chelsea legend.
His initial coaching career cut a similar dash, with impressive work at Milton Keynes Dons and West Bromwich Albion. Yet a good Premier League start with West Brom morphed into struggle, and he was ruthlessly cut from his post in February last year.
It is therefore hard to see how Di Matteo has the authority to oversee a major rebuild at the Bridge. This is a job for an experienced authority figure. He is also tainted by association with the Villas-Boas era; a similar situation to the background which tainted Steve McClaren's tenure as England coach.
DAVID MOYES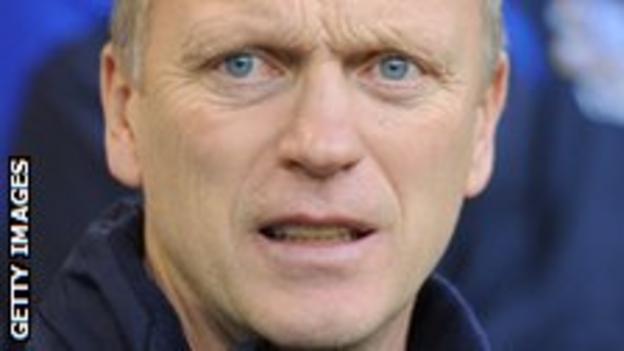 Age: 48
Current club: Everton
Shortest odds: 12/1
Moyes's principal qualities are clear. He has extensive Premier League experience, authority and durability. He has also consistently overachieved at Everton over a tenure spanning a decade. Given his limited budget on Merseyside, Moyes could aid Chelsea in adapting to Uefa's new Financial Fair Play model.
The Scot has also rebuilt his Everton side on a number of occasions, following departures as varied as David Unsworth, Wayne Rooney and Mikel Arteta. Securing a Champions League place in 2005 was, meanwhile, little short of a miracle. He has probably taken Everton about as far as he can.
Chelsea would, however, represent a huge step. That 2005 qualifying round defeat to Villarreal is the closest Moyes has come to Europe's biggest competition. It represents a huge hole in his CV. Grappling with the egos of an established squad packed with big names would be a leap into the unknown.
DIDIER DESCHAMPS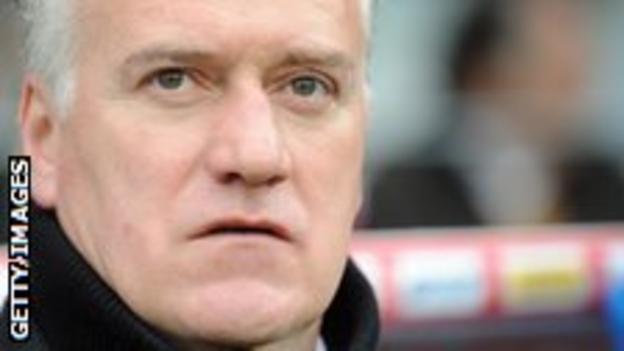 Age: 43
Current club: Marseille
Shortest odds: 16/1
Another former Chelsea player, Deschamps convinced far fewer fans than Di Matteo in his time at the Bridge. He has proved himself as a top coach, however.
He guided Monaco to the 2004 Champions League final at Chelsea's expense before taking Juventus to an impressive promotion in 2007, after the Calciopoli scandal. In his current post, Deschamps guided Marseille to their first silverware in 17 years, winning the Ligue 1 title and the French League Cup in his first season in charge, in 2010.
His position has come under strain this season, with open warfare between the coach and sporting director Jose Anigo. Deschamps left Monaco and Juventus after similar disputes with the board, so he would not be a "yes" man.
His defensive style could also be a turn-off for Abramovich. Criticised for his circumspect tactics, the stubborn Deschamps went on to buy three defensive players among his four major signings last summer.
LAURENT BLANC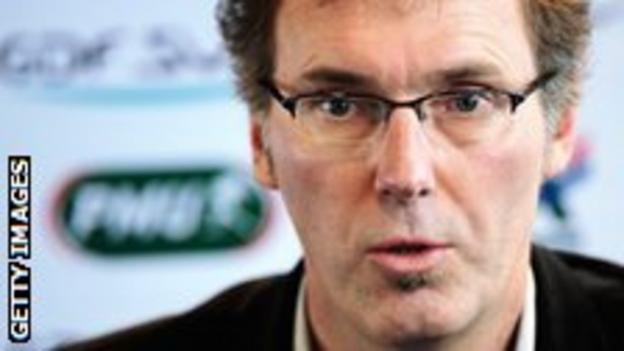 Age: 46
Current job: France
Shortest odds: 20/1
Blanc has much less club experience - limited to only three seasons at Bordeaux - but has undeniably made waves in his short coaching career. He took his time before choosing his first managerial post, joining the club in 2007.
In the meantime Blanc had studied extensively. He made a huge impact at Bordeaux. The club won their first league championship in 10 years, and he inspired Yoann Gourcuff and Alou Diarra to heights they have not touched since.
A disastrous last six months at Bordeaux led many to question if Blanc had the experience to turn around a stricken France national side, but he has done superbly. France are unbeaten in 18 matches ahead of Euro 2012, and Blanc has integrated some excellent young players, including Arsenal target Yann M'Vila.
His coaching career does, however, lack the continental breadth of his playing career. Blanc has heavily favoured home-based players for France - questioning whether he has the skills to manage a multi-national squad.