David O'Leary asks for Fifa help in Al Ahli contract dispute
Last updated on .From the section Football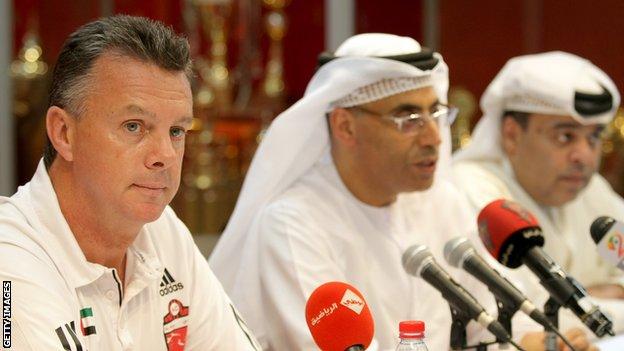 David O'Leary has asked Fifa for help in his fight for compensation from a former club.
The Irishman has asked football's world governing body to intervene in his contract dispute with United Arab Emirates side Al Ahli.
O'Leary was sacked by Al Ahli in April 2011, just one year into a three-year deal.
He says he has yet to receive compensation from the club for the early termination of his contract.
O'Leary has decided to take his case to Fifa via the Football Association.
Graham Noakes, head of Professional Game at the FA, said: "Following application from Mr O'Leary's advisers, the FA has referred this matter to Fifa which has the authority to intervene in disputes of this kind."
Richard Bevan, chief executive of the League Managers' Association, added: "David O'Leary has been left with no option but to place his contractual dispute with Al Ahli before the Players' Status Committee/Dispute Resolution Chamber of Fifa.
"The LMA is committed to protecting and, where necessary, enforcing the legal rights of its members, and to ensuring that clubs honour their contractual obligations in the all too frequent event of a manager's dismissal.
"Our commitment to this goal is the same whether our member works at home or abroad."