Harrogate Town boss delighted with six goals against Corby
Last updated on .From the section National League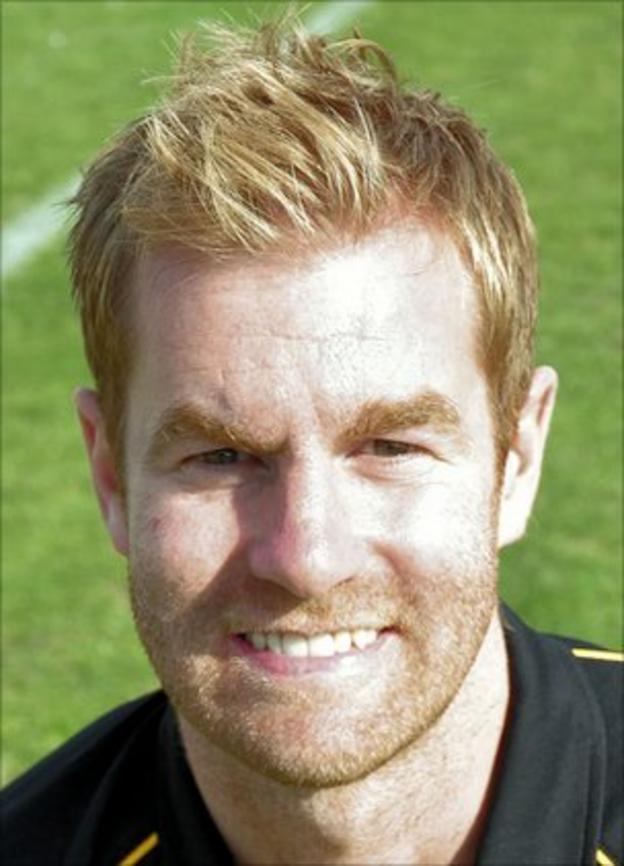 Harrogate Town manager Simon Weaver felt his team could have scored more goals despite netting six in their game against Corby.
Harrogate won 6-2 with forward Chib Chilaka scoring a hat-trick and loan signing Tom Platt scoring on his debut.
Weaver told BBC Radio York: "We could have and probably should have scored more but I'm obviously delighted with the score.
"We acquitted ourselves well and played some really attractive football."
Harrogate had built a 5-2 lead by half time and a penalty from Chilaka was the only goal in the second half.
Alex Meecham and Paul Bolland were the other scorers with Delroy Gordon and Tyron Amory getting Corby's goals.
Weaver added that he was delighted with 18-year old Platt who was signed from York City's Youth team.
"I thought he did really well. He's a young lad. I watched him play a while ago. He was very good that day and I've kept tabs on him," he said.
"I told him he had nothing to lose, it's your debut, get it down and play and try and get us a goal and he did exactly that."
Weaver also had praise for Chilaka, who scored his second hat-trick for the club.
"He was a lot better and I really had to get into him this weekend because I don't want him to under achieve.
"I don't want a big gentle bear. I want him to be angry and direct.
"That's what happens when he's like that and he's got to start believing how much damage he can do if he acquits himself in the right manner.
"We're trying to build it. We have got talent here and we can make tracks now.
"There's enough motivation there surely."