Nottingham Forest confirm buyers' interest in club
Last updated on .From the section Football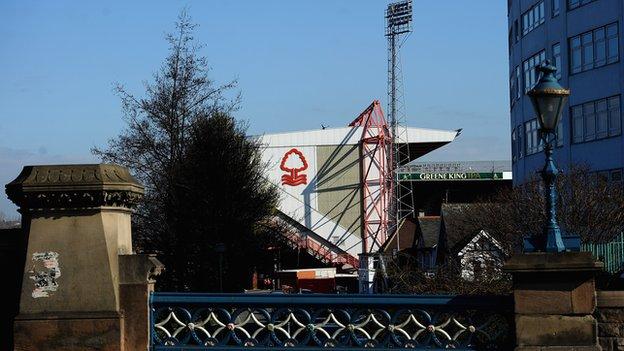 Nottingham Forest say they have had discussions with "several" parties interested in buying the club.
Nigel Doughty's estate has confirmed it will meet their financial commitments until the start of next season.
Reds chief executive Mark Arthur said: "Discussions are taking place with several parties who have have expressed an interest in acquiring the club.
"The club will have the support of Nigel Doughty's estate through to next season as we search for a new owner."
Doughty, who bought Forest for £11m in 1999, was found dead in the gym at his home in Skillington, Lincolnshire back in February.
The life-long Forest fan is estimated to have invested more than £100m of his personal fortune into the club.