Robbie Fowler decides against move to Blackpool
Last updated on .From the section Football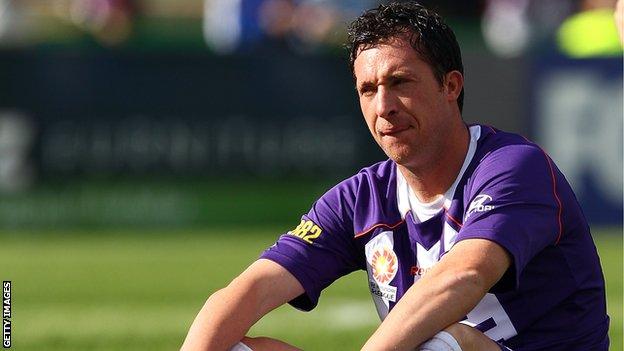 Former Liverpool striker Robbie Fowler will not be joining Blackpool, the Championship club have confirmed.
But Blackpool boss Ian Holloway said: "I had a chat with [chairman] Karl [Oyston] and his idea of what Robbie could do didn't match up with Robbie's.
"I had a go, he enjoyed it here but he doesn't feel the club's right for him."
Fowler, who began his career at Anfield and had two spells with Liverpool, also played for Leeds, Manchester City, Cardiff and Blackburn.
He has spent the last three years with three different teams in Australia and Thailand.
"There's no animosity," Holloway added. "I really liked him but we move on.
"I've been keen to get all sorts of players here, that's my job. I identify them and we try to get them, if we don't get them we move on, that's what we've always done in my time.
"We have had quite a high changeover rate of players but I can only look at the squad I've got and utilise them. As long as I get enough options I'm more than happy to keep coaching them."