Boss Simon Weaver aims for Harrogate Town survival
Last updated on .From the section National League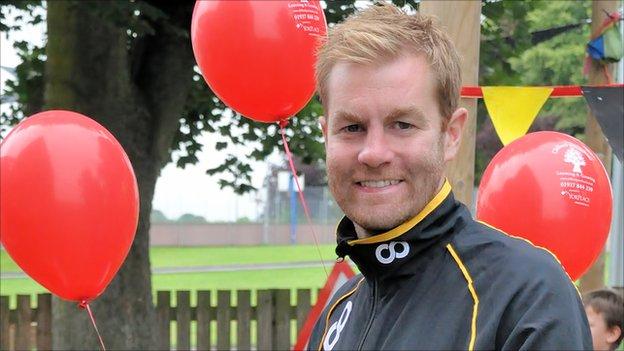 Harrogate Town manager Simon Weaver has told his players to aim for survival in Blue Square Bet North after losing 2-1 to Vauxhall Motors.
Jonny Allan scored a consolation for Harrogate after Tom Hannigan and Josh Wilson both scored for Vauxhall in the final five minutes of the game.
Weaver told BBC Radio York: "We said we wanted that 11 point difference [over Vauxhall] and now it's five.
"We've got a game in hand but it's about survival to be honest."
The result saw Harrogate Town slip back in to 17th in the table while Vauxhall are in 20th place and in a relegation spot.
He added: "Everyone's getting excited about winning a game 6-2 but when you look at the facts we've got 10 people in that changing room there listening to that team talk that aren't available.
"Any team at that level with that amount [of injuries], you see at the top level when two players are out you're up against it.
"It was about gritting through and trying to get a point today if I'm honest.
"It's not setting our expectations too low, it's about survival and we haven't managed to survive today's game.
"We need a lot more from people and we need players to be able to play two games in a week and players who are fit enough to stay at the club.
"We've got enough quality if we can get them on the pitch.
"If we can't then it's going to be difficult.
"It's about survival and if we have to creep over the line, then we have to."