SPL 10 not pursuing shared gate money
By Jim Spence
BBC Scotland
Last updated on .From the section Football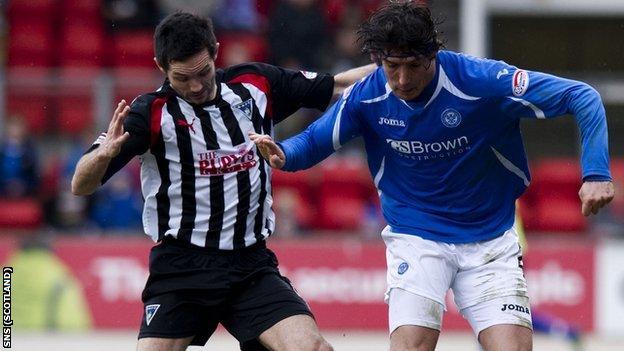 An upcoming meeting of the 10 non-Old Firm Scottish Premier League clubs will not discuss a return to the sharing of gate money.
While a more even distribution of income is on the agenda, the sharing of gate receipts has never been discussed, according to one chairman.
"That is not what we want," he told BBC Scotland.
"We want money to be distributed better and money going into the division below for the benefit of all."
Around £1m is the figure the clubs have in mind to pay to the 10 clubs in an SPL2, should such a second tier be established.
Asked why Celtic and Rangers had not been invited to the meeting, the chairman said: "It's not all about Celtic and it's not all about Rangers.
"They have wanted out of the league for the last five years.
"Its not all about them. We need to look after all of us. I want change for the rest of Scottish football to benefit."
The same source also admitted that he thought that the top league could survive without Rangers, who are currently in administration.
Referring to the SPL's current television deal and the possibility of only one half of the Old Firm on offer, he said: "I think everyone knows that they [Rangers] will exist."
But he added: "All deals are negotiable. I think we can survive with one of them on a lesser TV deal."
Another SPL source pondered the likelihood of a top flight without Rangers next season.
"It's difficult to imagine it," he replied. "But if they were applying as a 'newco' we would need to see a very robust business plan for the future and we would need certain assurances.
"There would also probably have to be penalties for a few seasons."