Garth Crooks' team of the week

By Garth Crooks
BBC football pundit
Last updated on .From the section Football
What a fascinating weekend of Premier League action as Manchester United claimed top spot and Manchester City faltered at Swansea.
And controversies at the Reebok did not stop Bolton climbing out of the bottom three and leaving QPR with some serious questions.
Take a look my Team of the Week and see if you agree with my picks. Join the debate on Twitter using #BBCFootball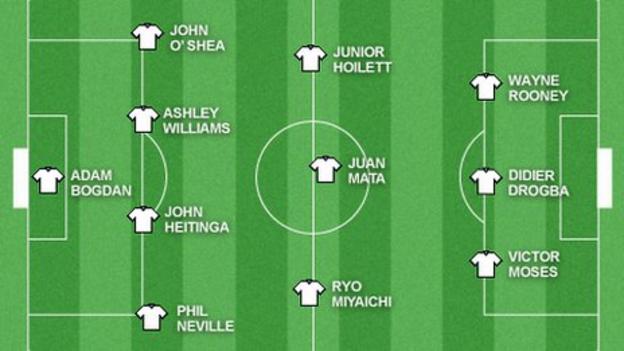 GOALKEEPER - ADAM BOGDAN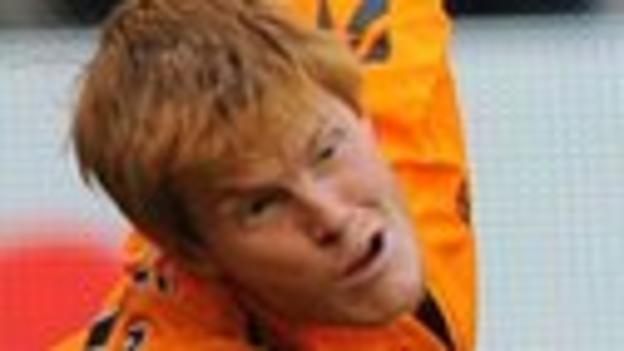 I don't for one minute blame Bogdan for the 'goal' that should have been. It is his job to keep the ball out of the net. It's the officials' job to determine whether it is over the line or not. That said, the Bolton keeper was super in a game that had everything. He held his nerve under enormous QPR bombardment at times. If he keeps playing like that, Bolton have a real chance of surviving in the Premier League.
Did you know? Bogdan made three saves, including one from behind his own line in the game's controversial incident.
DEFENDER - PHIL NEVILLE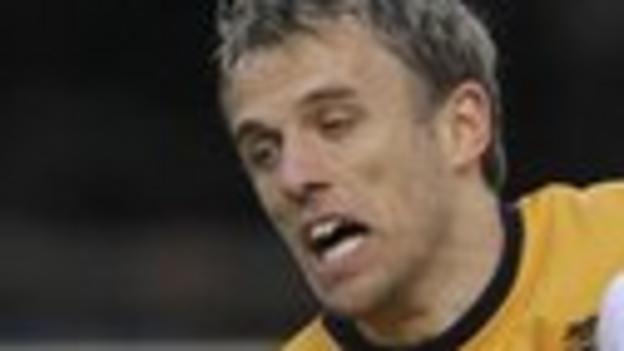 The FA might see fit to fast track Neville through the coaching badges but they shouldn't be in too much of a hurry to turn the former England full-back into a national coach. He has still got an awful lot to offer the game as a player. He made my team of the week a few weeks ago after leaving Ashley Cole in bits and he did it again to Spurs. He still possesses the ability to tackle hard and fair. Very few modern-day defenders can do. Another key player in Everton's impressive defensive performance.
Did you know? Neville helped Everton to a third consecutive clean sheet at home, their best run since January 2010.
DEFENDER - JOHN HEITINGA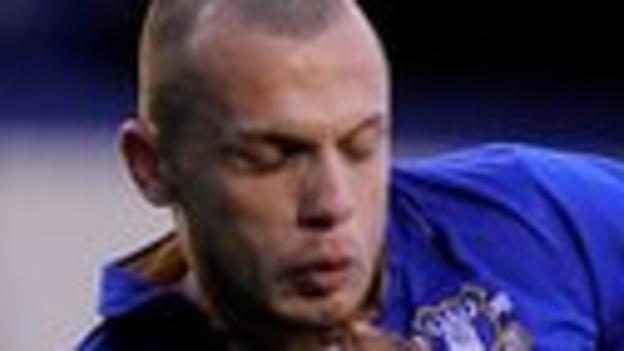 The England curse has already descended on Harry Redknapp. Ever since the mere association with the infamous job results have been elusive. Their third defeat in a row. However, there was nothing remotely superstitious about Johnny Heitinga's excellent performance for the Toffees against a Tottenham side dominating the play at times and full of ideas. The Dutchman was as solid as a rock and needed to be.
Did you know? Heitinga has played every minute of Everton's last 17 Premier League games, something only Tim Howard and Leighton Baines can match.
DEFENDER - ASHLEY WILLIAMS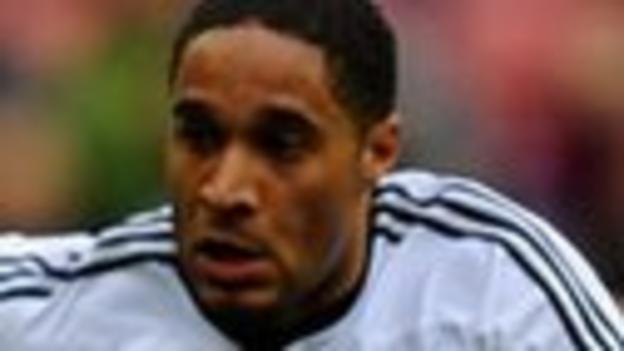 Who would have believed it! Swansea's victory over Manchester City didn't simply send United to the top of the table, it sent out a message to managers across the country that, if you dare to instill confidence in your players to play the game in the right way, anything is possible. Last week, it was Steven Caulker who won the plaudits, this week it's his team mate Ashley Williams who catches my attention. He looked inpregnable at times and gave the visitors' star-studded line up little opportunity to impress.
Did you know? Williams helped Swansea to their seventh home clean sheet of the season. Only Manchester City (9) have more.
DEFENDER - JOHN O' SHEA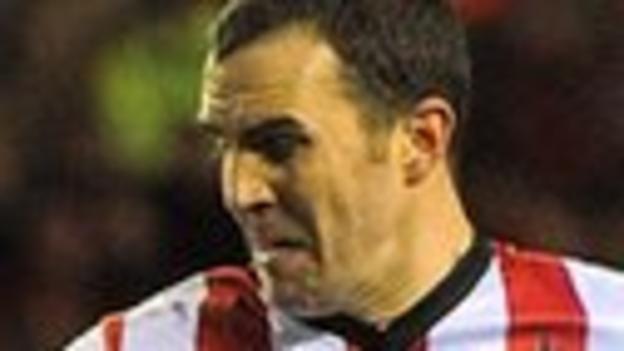 No Lee Cattermole, Stephane Sessegnon or Kieran Richardson and Sunderland still managed to take all three points from woefully inconsistent Liverpool. Admittedly, the whole of the Sunderland back four restricted Liverpool to very few chances and O'Shea was at the heart of everything good about this performance by the Black Cats. 11 victories in 18 games gives you some idea of what Martin O'Neill is doing with those players.
Did you know? O'Shea's 14 clearances was the highest by any player - and the fifth highest in the Premier League this weekend.
MIDFIELDER - RYO MIYAICHI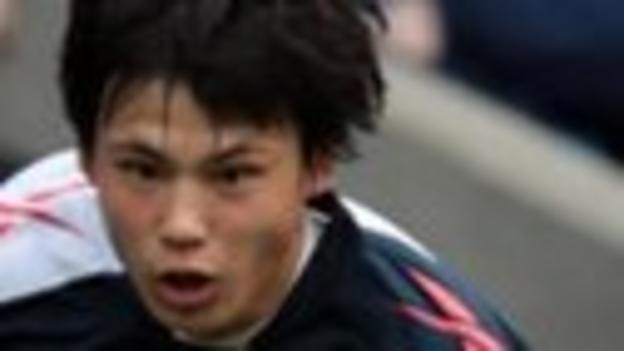 The man on loan from Arsenal doesn't have the luxury of playing with the likes of Robin van Persie, Theo Walcott and Tomas Rosicky at the moment, so he has to do more than his fair share of graft in a Bolton side fighting for survival. He did that and more against a valiant QPR who, with more vigilant officials, might have had a better outcome. Miyaichi was the difference on the day. He provided that touch of magic and inspiration that will cost Mark Hughes and his players a few sleepless nights.
Did you know? Miyaichi created seven goalscoring chances (including one assist). There have only been three instances of more in an entire Premier League season.
MIDFIELDER - JUAN MATA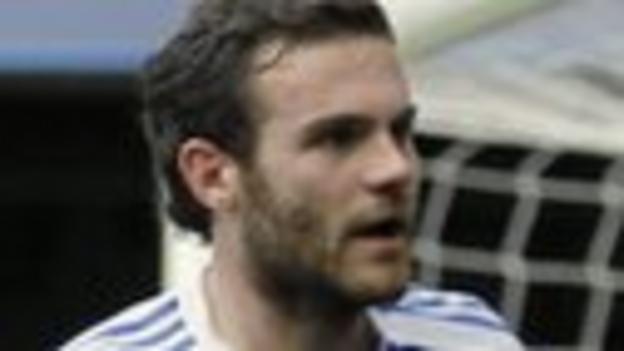 He came on as substitute after just 36 minutes for Meireles, much to my astonishment. However, the moment Roberto di Matteo brought him on, the game changed. The dimunitive midfielder was the only player prepared to work the ball around the Stoke defence and not sling it into the box to be easily defended by Stoke's heavy mob at the back. It was Mata's superbly-crafted pass that found Drogba to produce his 100th Premier League goal. There's no doubt about it. This lad can play.
Did you know? The five goalscoring chances created by Mata equals his best-ever creative performance in a Premier League game.
MIDFIELDER - JUNIOR HOILETT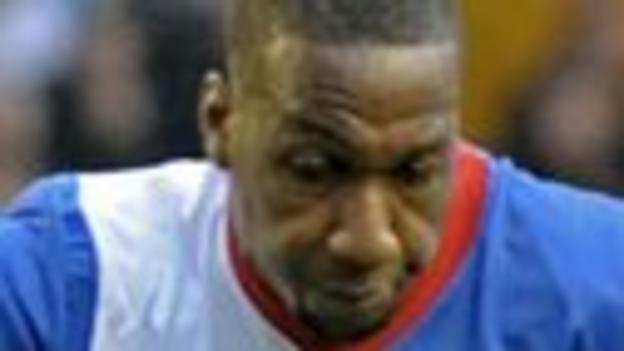 I've been saying all season that these players are a credit to Steve Kean. They have performed heroics at times in a climate of hostility, much of that sadly, from their own fans. Against Wolves they seem to be getting the support their efforts deserve, Junior Hoilett in particular. The winger produced a sparkling performance and two superbly-taken goals which takes Blackburn out of the bottom three and puts QPR under immense pressure when you consider their run-in. Perhaps the Rovers fans should stop their protests and give their team and their manager their full backing. That way they might stay up.
Did you know? Hoilett embarked on 10 dribbles, jointly the most of any player this weekend. Only Wigan's Victor Moses has been on more this season.
ATTACKER - VICTOR MOSES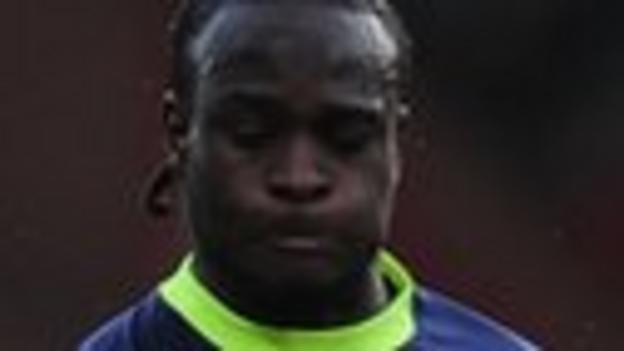 Wigan are at the bottom of the league but, when they play like this away from home, you wonder why. A good manager supported by good players makes the conundrum even more confusing. Victor Moses looked superb in a team that dominated the second half. This is a team that, with a bit more consistency, can get out of the mess they have found themselves in . . . again!
Did you know? Moses scored his third goal of the season from his 74th shot of the campaign.
ATTACKER - DIDIER DROGBA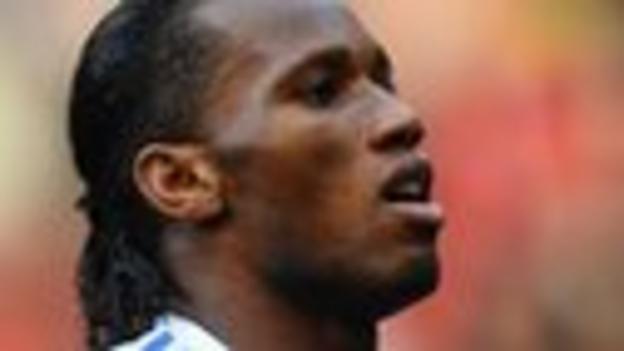 A few seasons ago I remember Alan Shearer being asked on Match of the Day who was the better striker, Didier Drogba or Fernando Torres. The former England striker went for Torres. At the time I was incredulous, having seen the workrate at both ends of the pitch from the Ivorian in the majority of his games under Jose Mourinho. Against Stoke, he was back to his best. For too long, he has been used as a battering ram by Chelsea to get them out of trouble. The truth is he was always better than that. I wonder if Shearer has changed his view yet!
Did you know? Drogba reached 100 PL goals in 220 games, the ninth quickest of the 22 players to reach the century.
ATTACKER - WAYNE ROONEY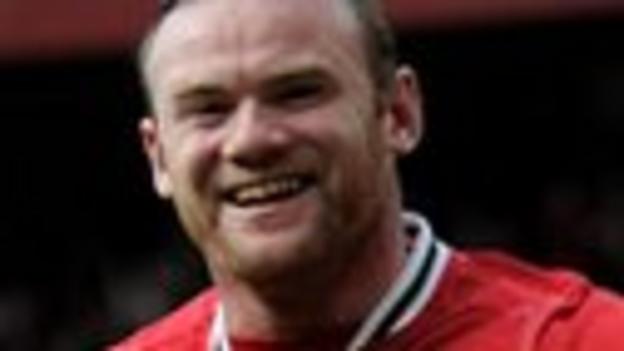 When a striker scores nine goals in six games it's fair to say he is on top of his game. Against West Brom, the England striker took his first goal with his usual calm and the second like a training ground penalty. By the time Rooney completed his brace, United were heading back to the top of the table. By the end of the match the Reds had gathered sufficient momentum to give them every chance of pulling back the deficit against Athletic Bilbao next week in the Europa Cup. If you are a City fan, it's time to try and hold your nerve!
Did you know? Rooney scored his 21st Premier League brace, now in joint-fifth in this category level with Cristiano Ronaldo and Les Ferdinand.